Deep Lab
Addie Wagenknecht (2014–Present)
Deep Lab is a congress of cyberfeminist researchers, organized by STUDIO Fellow Addie Wagenknecht to examine how the themes of privacy, security, surveillance, anonymity, and large-scale data aggregation are problematized in the arts, culture and society. During the second week of December 2014, the Deep Lab participants—a group of internationally acclaimed new-media artists, information designers, data scientists, software engineers, hackers, writers, journalists and theoreticians—gathered to engage in critical assessments of contemporary digital culture. They worked collaboratively at the STUDIO in an accelerated pressure project, blending aspects of a hackathon, charrette, and a micro-conference. The outcomes of this effort include:
Deep Lab documentary from STUDIO for Creative Inquiry on Vimeo.
In addition to their congress, the Deep Lab participants delivered four evenings of free public presentations, the Deep Lab Lecture Series, which appear in the STUDIO's online video archive. These lectures took place December 8-11, at the STUDIO for Creative Inquiry (CFA-111) at Carnegie Mellon University.
At the STUDIO, the Deep Lab participants gathered to:
Create a 240-page book, visualizations, and manifestos, for release into the public domain;
Explore the hidden potential for creative inquiry lying dormant within the deep web;
Support its members' ability to publish anonymously via proxy tools, and a multi-pseodonymous identity;
Promote creative R&D to challenge traditional forms of representation and distribution;
Continue the work of female hackers and activists like Cornelia Sollfrank, Netochka Nezvanova, and projects like Anna Adamolo.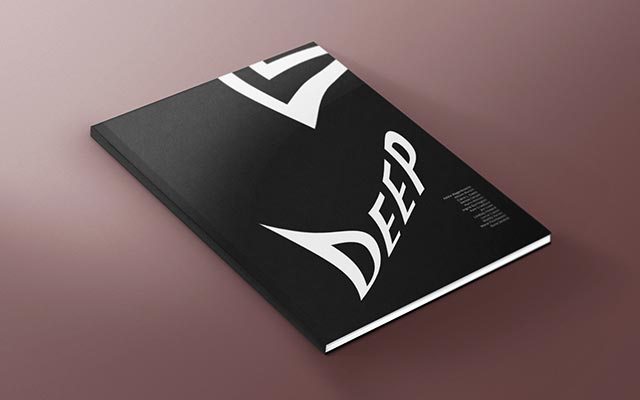 The first phase of Deep Lab's research and publications are the product of a group residency at the Frank-Ratchye STUDIO for Creative Inquiry at CMU, in partnership with the CyLab Usable Privacy and Security (CUPS) Laboratory at CMU, and made possible through support from The Andy Warhol Foundation for the Visual Arts. In 2015, Deep Lab will partner with NEW Inc (the New Museum's art/tech incubator) and the MIT Media Laboratory to offer additional residencies to group members. At the end of 2015, Deep Lab will reconvene to produce a series of public programs and exhibitions curated by Lindsay Howard and Julia Kaganskiy.
Deep Lab featured the participation, contributions and/or presentations by:
A number of other persons are affiliated with and/or worked to contribute to and support the Deep Lab:
Golan Levin (director, Frank-Ratchye STUDIO for Creative Inquiry, CMU)
Jacob Appelbaum (independent security researcher)
Jonathan Minard (independent documentary filmmaker)
Julia Kaganskiy (director, NEW Inc, New Museum)
Claire Hentschker (undergraduate student, CMU School of Art)
Darya Kurilova (doctoral student, Software Engineering, CMU)
Manya Sleeper (doctoral 

student, 

Societal Computing, CMU)
Rebecca Balebako (postdoctoral researcher, CUPS lab, CMU)
The Deep Lab contributors: @wheresaddie @irl @TheUniverse @dmcar @harlo @lifewinning @datatelling @jilliancyork @juliaxgulia @katecrawford @Lindsay_Howard @lorrietweet @maralllo @mlvarner @runasand
Press about Deep Lab:
---
People
Partners and Supporters