STUDIO Publications

This book is an essential resource for arts educators and practitioners who want to explore code as a creative medium, and serves as a guide for computer scientists transitioning from STEM to STEAM in their syllabi or practice. It provides a collection of classic creative coding prompts and assignments, accompanied by annotated examples of both historic and contemporary projects. These are enriched by more than 170 illustrations of creative work and a set of interviews with leading educators. Picking up where standard programming guides leave off, the authors (Golan Levin & Tega Brain) highlight alternative programming pedagogies suitable for the art- and design-oriented classroom, including teaching approaches, resources, and community support structures. Order a copy here.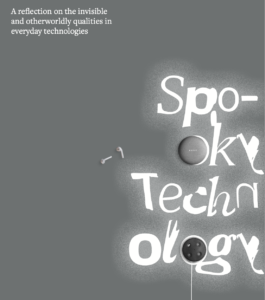 This book is the result of a Summer of 2020 project focused on creating an inventory of 'spooky technologies.' To do this, a group of students and faculty from Carnegie Mellon University collected and reviewed works across art, design, and human-computer interaction research, both historically and more recently, along with forays into writings on the supernatural, myths, and superstitions. Their aim was to produce, collaboratively, a set of examples, from which we can extract possibilities, insights, and opportunities. Order a physical copy here.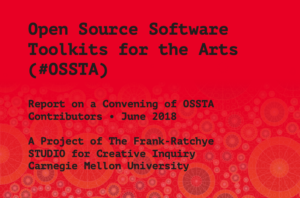 This report documents a convening on Open Source Software Toolkits for the Arts (OSSTA) held in June 2018 in Minneapolis. This event was a one-day conversation populated by founders, maintainers, and contributors of open-source arts-engineering toolkits. During this convening, participants discussed the challenges facing the development, maintenance, funding, sustainability, and community management of open-source arts toolkits, as well as their values and goals for the future. The goal of this report is to help generate new opportunities for understanding, recognizing, and supporting work in this field.