Steiner Visitor Invitation Grants
(Your) Steiner Special Invitation Lecture Series
APPLY HERE to bring a guest to speak in your department, class, or club!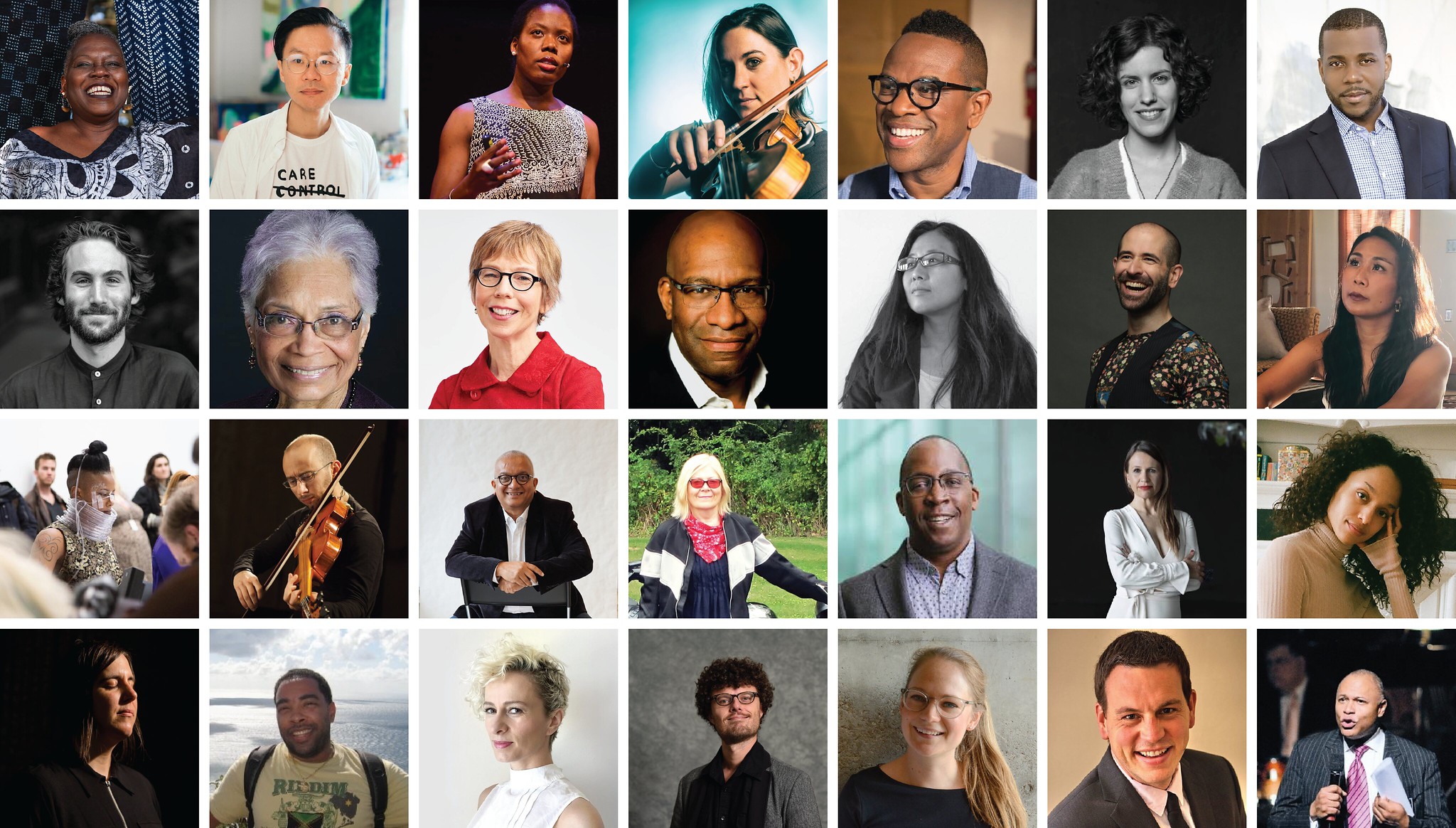 The Sylvia and David Steiner Speaker Series brings creative practitioners who push boundaries, defy definition, and demonstrate excellence in all aspects of the arts, to our campus for deep engagement with our students and faculty. The Steiner Speaker Series is administered by the Frank-Ratchye STUDIO for Creative Inquiry with the assistance of an advisory committee comprised of faculty from around the university. 
For Spring 2021, the STUDIO is helping CMU faculty, staff and students to bring a guest lecturer of their choice to (virtually) visit Carnegie Mellon! Faculty, staff and students are encouraged to nominate guests who align with the goal of the Steiner Speaker Series: to bring creative individuals to CMU to share diverse perspectives and expertise that cut across the arts, science, technology, and culture, and who are working to address our current moment in timely ways.
We welcome proposals to bring guests who work in creative industries to visit CMU courses, degree programs, departments, organizations, clubs, and initiatives. Each selected visitor will receive a $500 honorarium, as well as the technical and administrative support of the STUDIO to make their visit a success. We strongly encourage proposals to bring visitors who may identify as BIPOC, LGBTQIA+, and/or Womxn. (Looking for a place to get started? A crowdsourced list of 200+ creative academics available for virtual visits can be found here.)
Guests can be brought to (for example):
give a presentation about their creative work
deliver a lecture about the history or theory of a topic
lead a practical workshop in some technique
participate in a critique, review, or charrette
facilitate a guided discussion with students
or any combination of the above — it's up to you and the visitor!
Applications for spring 2021 are now open; use the application form below to apply! For questions or guidance on your proposal, please contact STUDIO Associate Director Tom Hughes (thughes@cmu.edu) to set up a support session.
The 29 Steiner guests who visited CMU during Fall 2020 are listed here.
---
Terms and Conditions
Individuals may not apply on their own: your proposal must be associated with a "group" (such as a course, department, degree cohort, or student club). Groups must have a current CMU affiliation. Proposals from alumni groups or organizations outside of CMU will not be considered.
Nominations for proposals will be accepted on a rolling basis and will be reviewed every two weeks until April 1st, or until funding runs out for the semester. Final selections will be made by the STUDIO's staff in collaboration with a group of advisory faculty from the College of Fine Arts. Visits must take place before May 7th, 2021.
Groups may only be awarded one event for the academic year. There is no limit to the number of different applications a group may propose, and groups are encouraged to reapply if their proposal is rejected. As a condition of receiving the grant, awardees must provide documentation of the event (such as a screenshot) to the STUDIO; awardees who neglect to do so may be ineligible to receive future grants from this program.
In the case that you invite a foreign national or nonresident alien, please note that your visitor's honorarium may be subject to tax withholding and reporting, unless there is a treaty between the foreign national's home country and the U.S., and if the individual is qualified to take advantage of the treaty.
---
Frequently Asked Questions
Do the lectures need to be public? No (but we love public events too!). It's fine if the visitor has a private visit to a class, but we're also happy to provide financial and logistical assistance to realize open events.
I'm an adjunct instructor; am I eligible to apply to bring a speaker to my class? Yes.
Do I have to know the guest speaker personally? It can be helpful, but, No; if you wish, the STUDIO can provide assistance with inviting the guest.
I'm one of several graduate students in a certain Masters program. May we collectively apply as a group, to host someone for a series of critiques or virtual studio visits? Yes. A series of individual critiques with a cohort of at least (say) 6 students would be acceptable.
---
Application Form
Applications for Spring 2021 are now open.
This page is not blank; please scroll up!