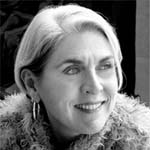 Denise Caruso
Former Fellows
Denise Caruso has more than 25 years of experience studying, analyzing and writing about technology and its social and political impacts. In addition to her regular contributions to the New York Times (first as its technology columnist, and later covering creativity and innovation), and her work for other high-profile publications and media outlets, she has written an award-winning book on risk and genetic engineering. She also founded three pioneering technology newsletters that anticipated, then chronicled the revolutionary changes that gave rise first to digital media and eventually spawned the World Wide Web and the subsequent Internet revolution.
The Hybrid Vigor Institute, which she founded in 2000, focuses on interdisciplinary research, collaboration, and ways to improve critical thinking and decision skills in and across sectors in business, government and academia. Through Hybrid Vigor, Caruso has convened or co-hosted meetings of faculty and investigators that include world-class natural and social scientists and decision analysts from some of the nation's most prestigious institutions and organizations. She continues to work on projects both in academia and the private sector to improve the methods for analyzing the risks of science and technology-related innovations.
Caruso is an affiliated researcher at the Center for Risk Perception and Communication at Carnegie Mellon University, a member of the Global Business Network, and a contributing editor for Strategy + Business magazine. She was an early advocate of First Amendment rights online, and one of the first journalists to focus on the intersection of technology, commerce and culture. She holds a bachelors degree in English from California Polytechnic State University.