Grants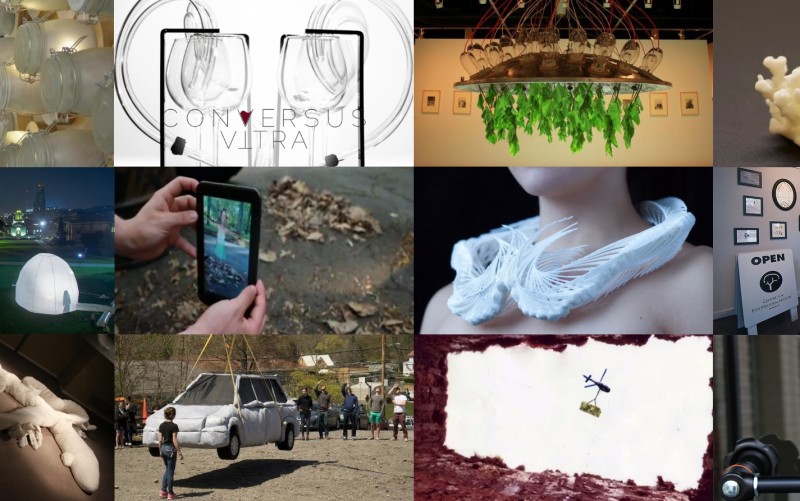 The Frank-Ratchye Fund for Art @ the Frontier
The STUDIO administers the Frank-Ratchye Fund for Art @ the Frontier (FRFAF): an endowment to encourage the creation of innovative artworks by the faculty, students and staff of Carnegie Mellon University. With this fund, the STUDIO seeks to develop a cache of groundbreaking projects created at CMU — works that can be described as "thinking at the edges" of the intersection of disciplines. The Frank-Ratchye Fund supports at least three projects per year, which are selected by a committee twice annually. Any faculty, student or staffperson actively affiliated with Carnegie Mellon is eligible to apply, regardless of their home department.
The application period for Fall 2016 FRFAF Regular Grants (>$500) & Microgrants (<$500) is now open. Applicants for regular Grants are encouraged to contact the Associate Director of the STUDIO, Tom Hughes, in advance of this deadline to discuss your application.
Please note the following deadlines:
The deadline for Fall 2016 Regular Grants will be Monday, October 3rd, 2016. 
The deadline for Spring 2016 Regular Grants will be Thursday, December 8th, 2016. 
Microgrant applications will be accepted on a rolling basis throughout each semester, while funds remain. If Microgrant funding has run out for a particular semester, new funding will become available at the start of the subsequent semester.
---
If you are actively affiliated with Carnegie Mellon and are interested in applying for a FRFAF Grant, please be sure to review the following resources:
You may also be interested in information about:
Questions about FRFAF grants or the application process may be directed to:
studio-info [at] andrew [dot] cmu [dot] edu or 412-268-3451.