Subsurface
Jesse Stiles, Scott Andrew (2018–Present)


Subsurface is an event hosted by Carnegie Mellon's College of Fine Arts. Running for the past years, Subsurface visits the vast underground expanses of the former Kaylor 3 limestone mine with site-specific music, robotics, art, and performance. Visitors are invited into the chambers of an industrial cathedral carved from solid rock to explore a dramatic underworld, twice the size of the largest building in the world.
"If you want it to be, it can be the darkest place you've ever been or the quietest place you've ever been, and that's an incredible canvas if you're a musician or an artist," said co-organizer Jesse Stiles to Bill O'Driscoll in an interview for WESA discussing the limestone mine Subsurface takes place in. During this unique event, the audience experiences sights and sounds created by musicians, artists, designers, and performers across the CMU community. The interdisciplinary festival has featured visual installations directed by CFA professor Richard Pell alongside performances by Scott Andrews' activated Animorphs class. The event has also featured music provided by CMU's "Exploded Ensemble," — featuring instruments ranging from electric instruments to melodics to recorders.
Subsurface has been called an " aggressively captivating experience" and described as equal parts beautiful and bizarre by Jeremy Reynolds of the Pittsburgh Post-Gazette.
"It's about creating a surreal experience for a viewer that could maybe catapult them into another way of thinking," said Andrew, a multimedia artist and adjunct professor at CMU's School of Art. "It's something that takes people out of their day-to-day life and gives them an exciting experience."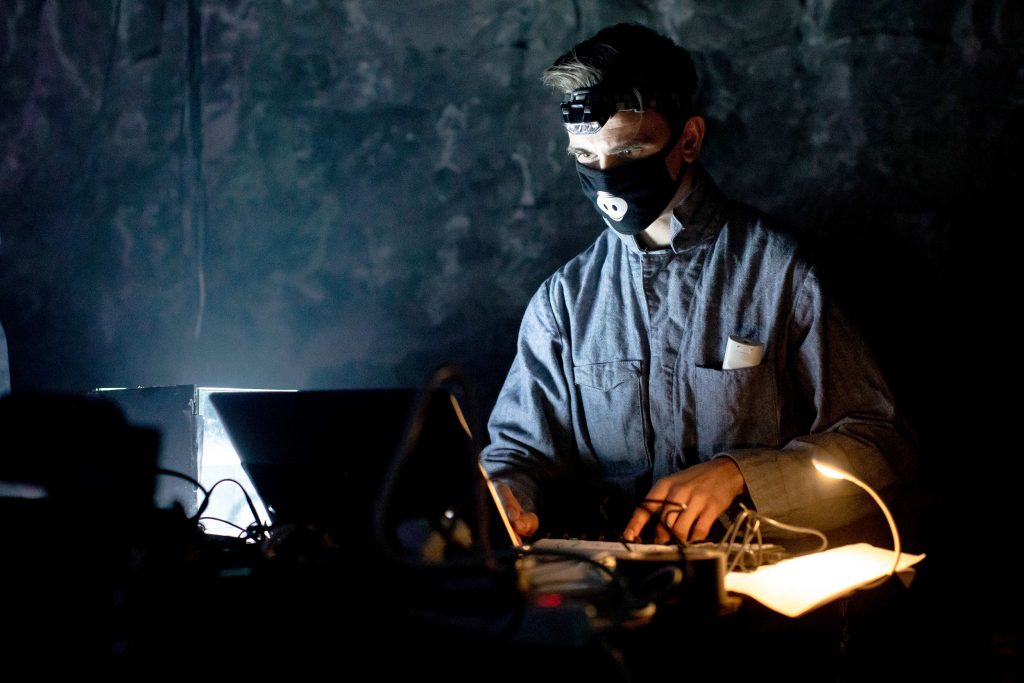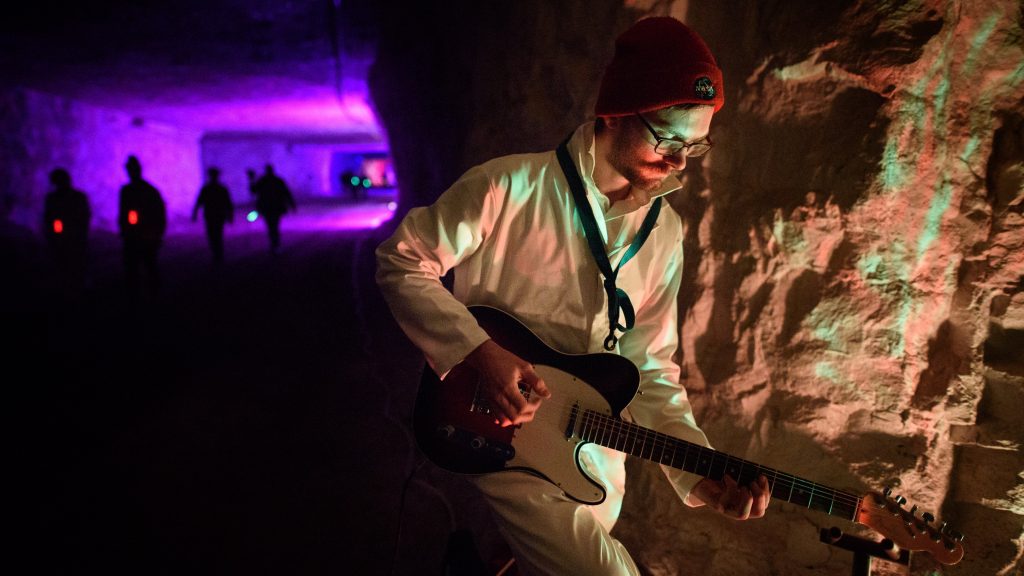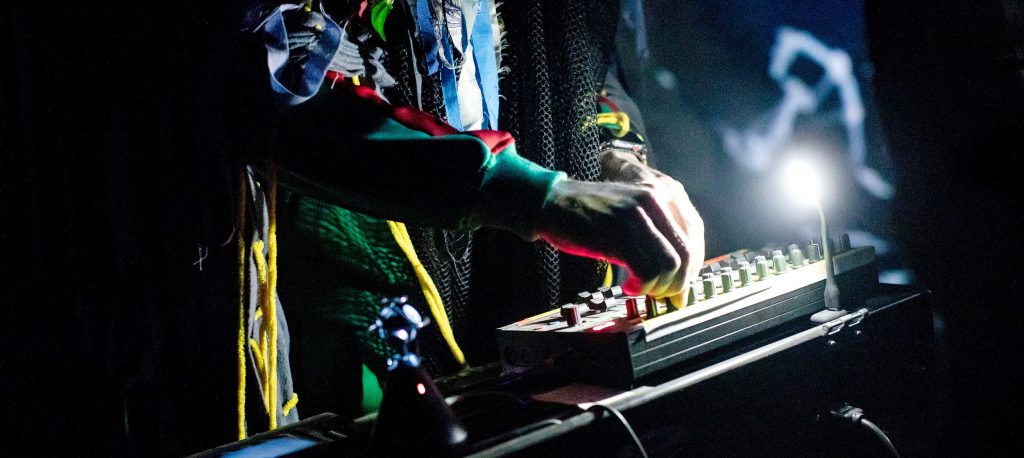 People
This project was made possible by Frank-Ratchye Further Fund Grant #2018-14.