Snoozefest: Nocturnal Electronic Music Amidst Inflatable Environments
Exploded Ensemble, R. Luke DuBois, Lesley Flanigan (2018)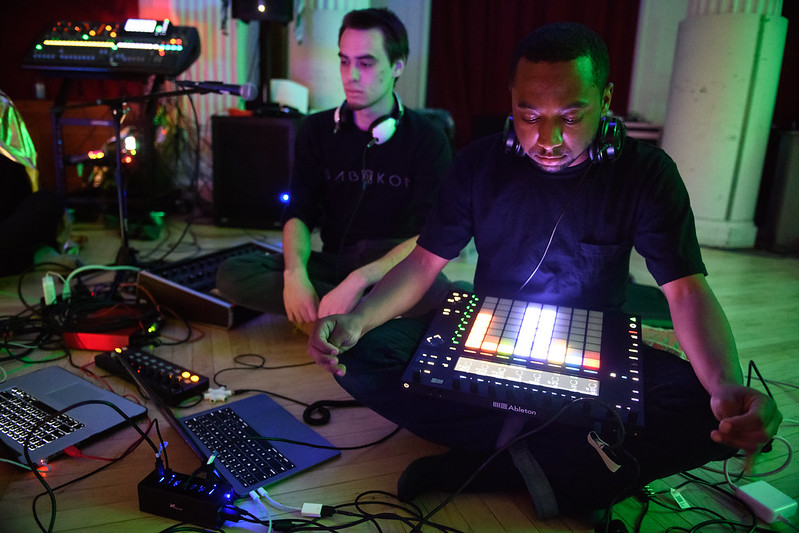 SNOOZEFEST was a midnight-to-sunrise concert featuring subconscious electronic music by the CMU Exploded Ensemble, including special guests Lesley Flanigan and R. Luke DuBois, and performances by student composers Sara Adkins, Stone Butler, Jonathan Cavell, Ryan Flint, Brooke Ley, Steven MacDonald, Alexander Panos, Travis Schwartz, Valerie Senavsky, Alexander Woskob, and Jeena Yin in an all-night, subtonal experience.
SNOOZEFEST was performed amidst giant inflatable environments and sculptural forms created by Prof. Olivia Robinson's Inflatables & Soft Sculpture course, featuring constructions by Roberto Andaya, Gabriel Bamforth, Ema Furusho, Patrick Gao, John Hewitt, Ankita Jha, Rachel Kim, Sun Min Kim, Elijah King, Tatyana Mustakos, Miranda Miller, Denise Nguyen, David Perry, Julita Przybylska, and Sommer Schneller.
Press about SNOOZEFEST appeared in the Pittsburgh Post-Gazette, and in the CMU News.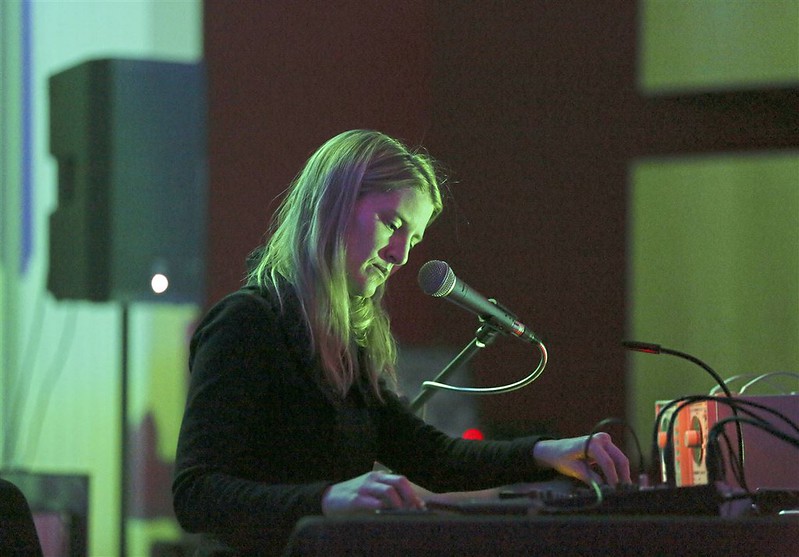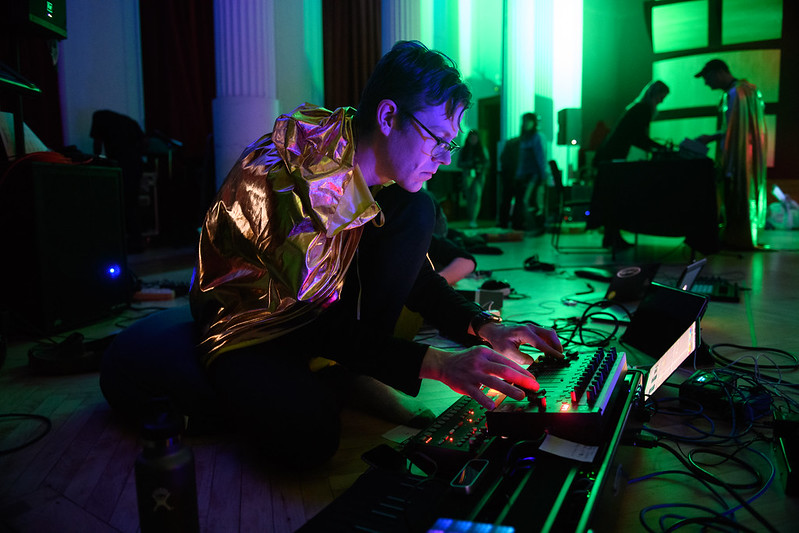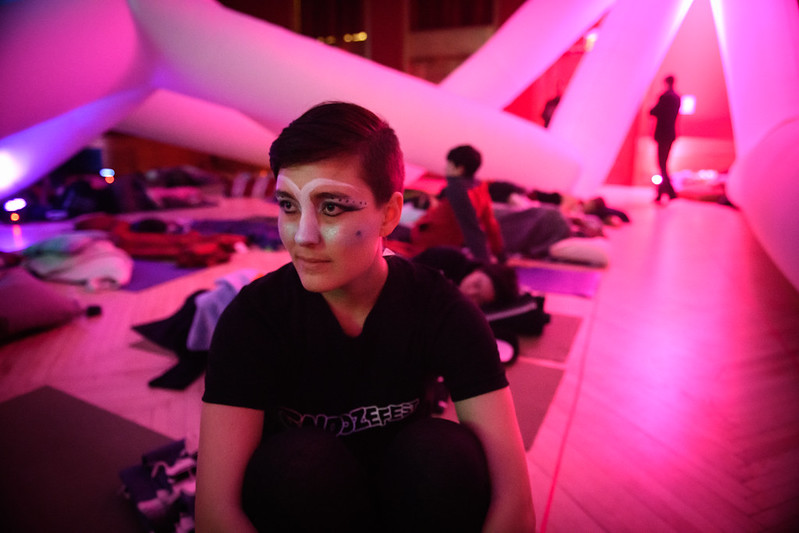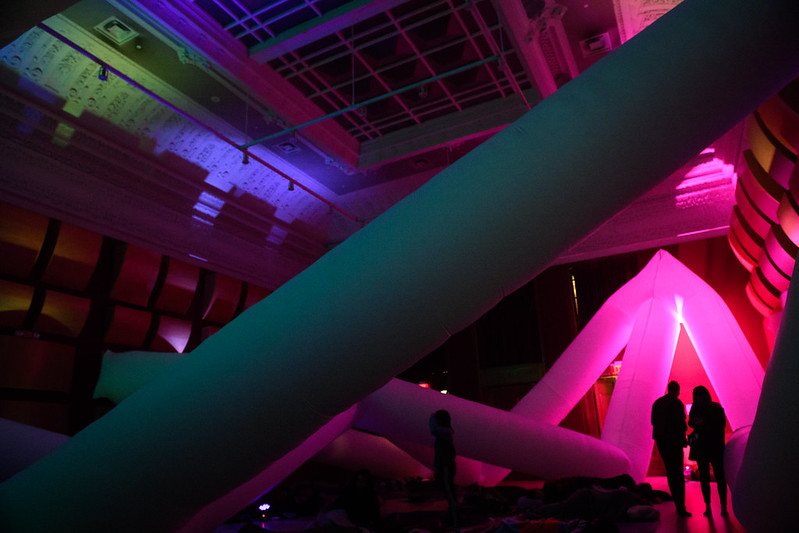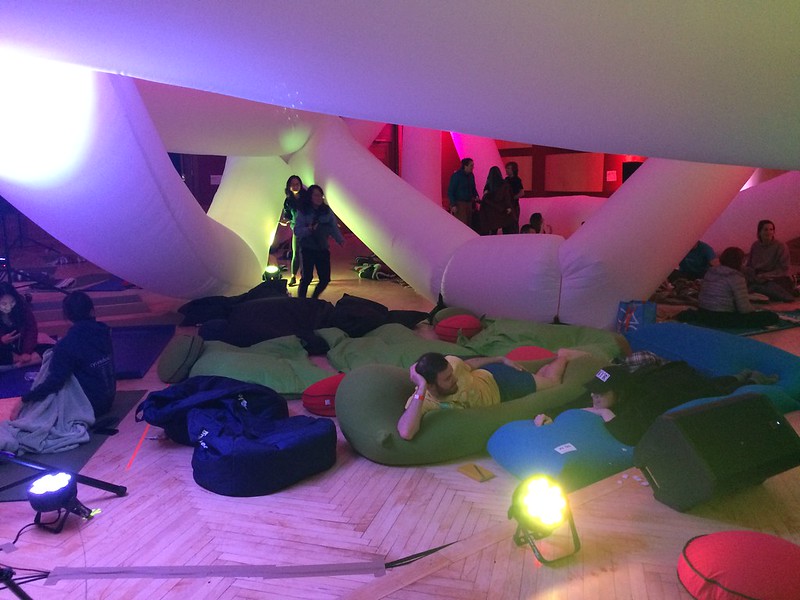 People
Ensemble