SNAPHACK Hackathon
Maddy Varner and Miles Hiroo Peyton (2014)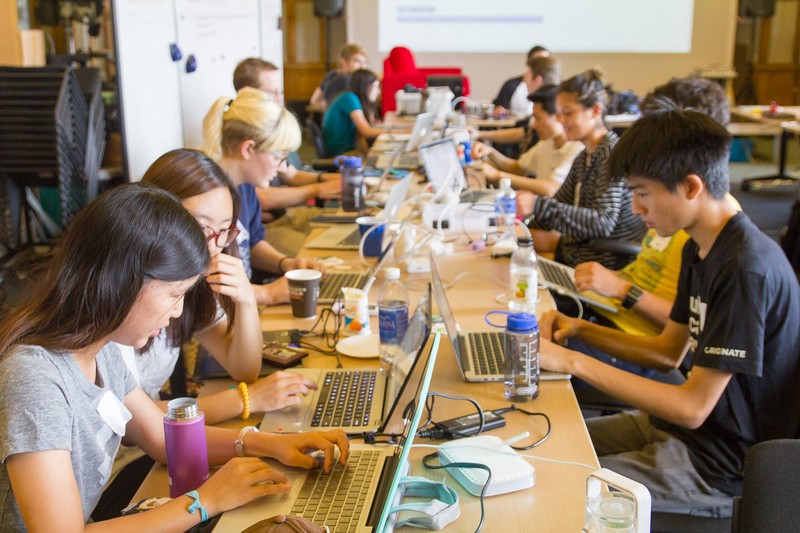 Organized by School of Art undergraduates Maddy Varner and Miles Hiroo Peyton, SNAPHACK was a social hack party, a day of social tinkering, social pranks and social media experiments. SNAPHACK took place September 20th, 2014 with support from Microgrant #2014-022 from the Frank-Ratchye Fund for Art @ the Frontier, and brought together the creative energies of more than two dozen participants, including special guests Lauren McCarthy, Kyle McDonald, and Rachel Binx.
SNAPHACK considered the themes: COMMUNAL COMPUTING, AWAY FROM KEYBOARD, CONNECTING WITH FRIENDS, QUANTIFIED SELFIE, SEXTUAL ENCOUNTERS, EPHEMERAL MEDIA, DIY PR AGENCY, SLACKTIVISM, PERSONALIZED WASTELAND, QUEER COMPUTING, #YOLO (FREE FOR ALL).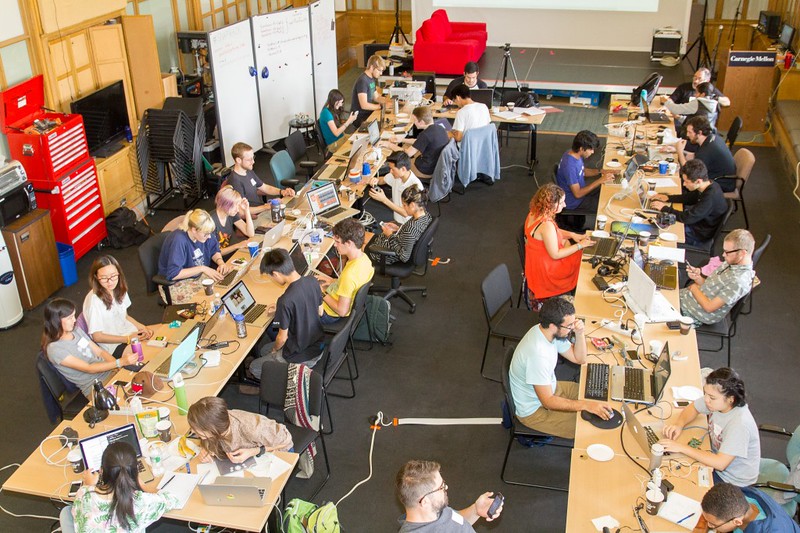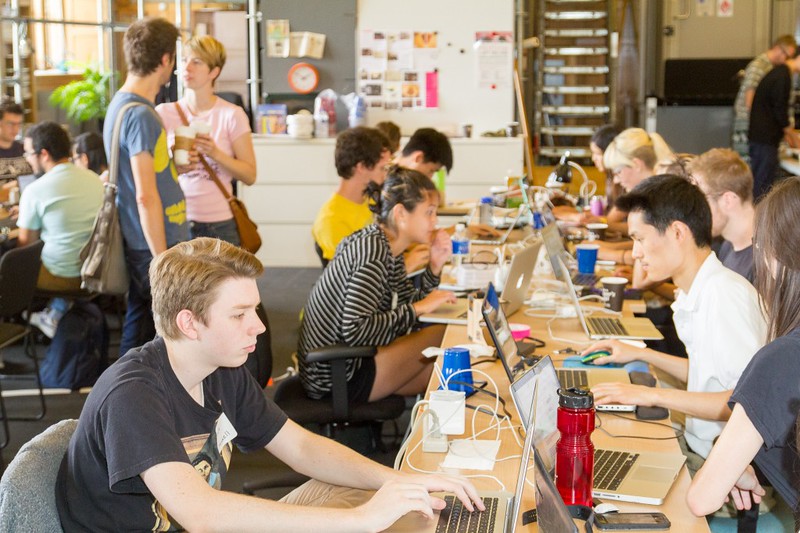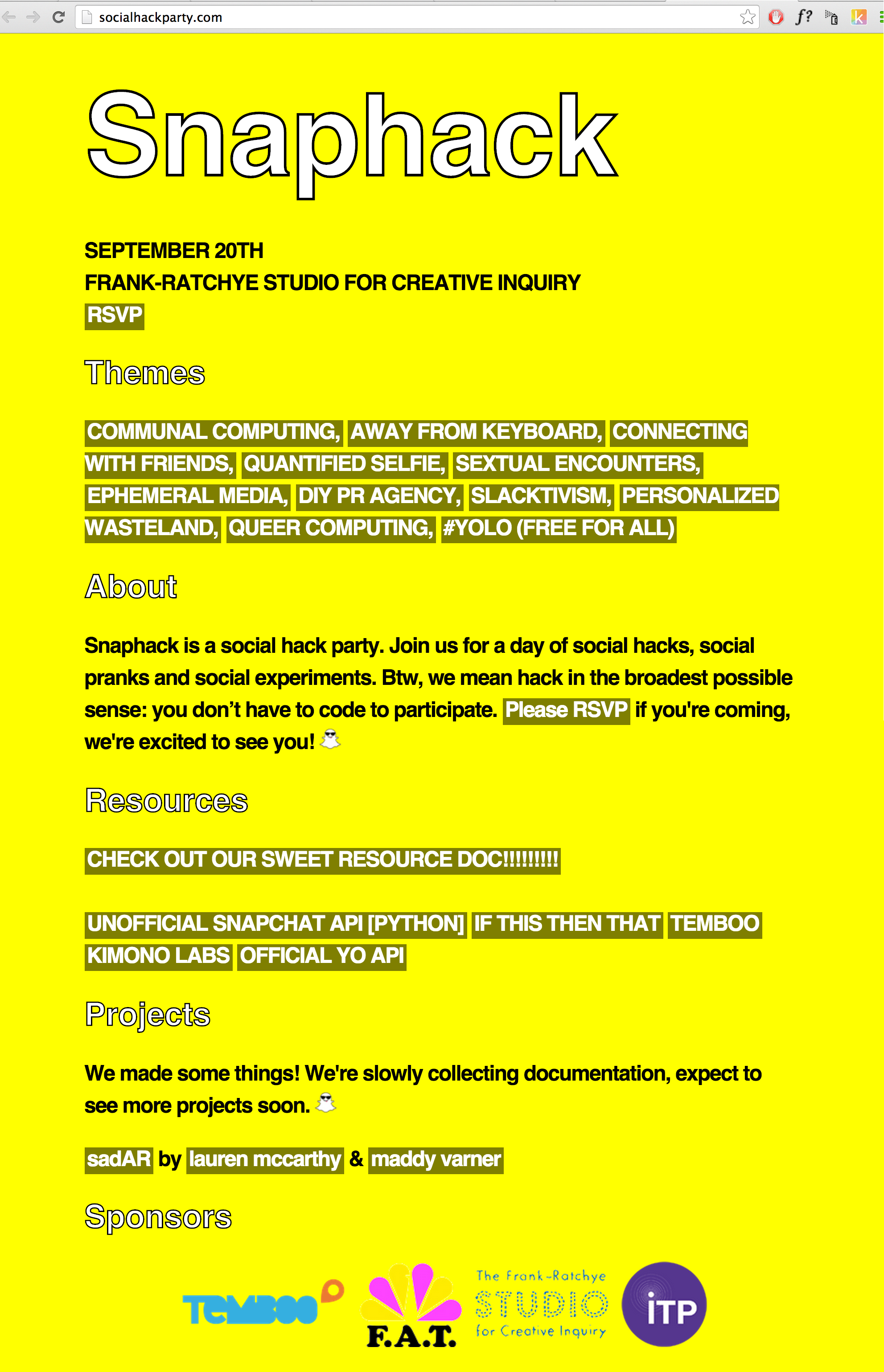 More images from SNAPHACK are in this photoset.