BRICKiPhone is a completely functional iPhone 4/4s upgrade case which you can print with any 3D printer.
BRICKiPhone is built from 3d printed plastic (or material of your liking), insert an iPhone headset, your iPhone 4/4s and a vintage antenna, then go. In four pieces it snaps together then transforms your iPhone 4/4s into the hottest thing of 1980, (including the coveted belt clip).
The BRRICKiPhone was developed during a short-term fellowship which Addie Wagenknecht attended at the STUDIO in March 2012. She says about the BRICKiPhone: "See, we know most of you carry the ubiquitous device of this century and probably have some really fugly 'protection cover' on it. And all any of us ever really wanted in life is to go back to the day anyway right? .. solved."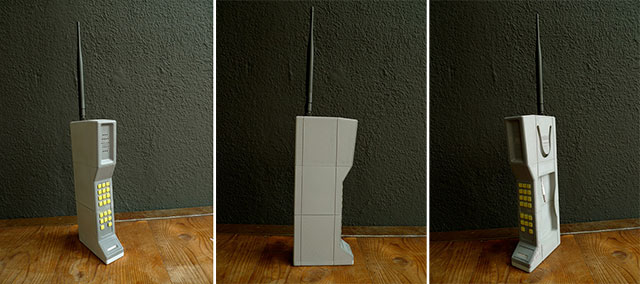 Available for download at FAT lab
License: CC// by-nc-sa
 or in detail 
here
. For any reuse or distribution, you must make clear to others the license terms of this work. The best way to do this is with a link to this webpage.
The BRICKphone was developed by NORTD with support from the STUDIO in collaboration with 
FAT lab
.
Created at the 
Digital Fabrication Laboratory
, (dFab), CMU School of Architecture
Assistant (with mad skills) who made this project possible: Zack Jacobson-Weaver
Additional thanks to: Golan Levin, Jeremy Ficca, P. Zach Ali, Margaret Myers
Photo credits:
NORTD
---
People
Partners and Supporters