The Book Sprint, directed by Andrea Grover, is part of Grover's research fellowship at the STUDIO. A book sprint is a process for collectively authoring a publication in a condensed period of time. The A/S/T Book Sprint will bring together six cultural producers to collectively create a book on the subject of contemporary artists working at the intersection of art/science/technology, with a focus on the recent shift from artist/inventor dependent on industry or academy (as embodied by pioneering programs from the 1960s such as Art and Technology at LACMA and Experiments in Art & Technology), to independent agent (artists conducting scientific research or technological experiments outside the framework and discourse of an institution).
Joining Grover to create this critical reflection on the current state of art/science/technology practice are the following cultural producers: Régine Debatty, Claire Evans, Pablo Garcia, Jessica Young, and Luke Bulman.
The booksprint format follows that of Collaboratives Futures, produced in 2010 by Floss Manuals for Transmediale.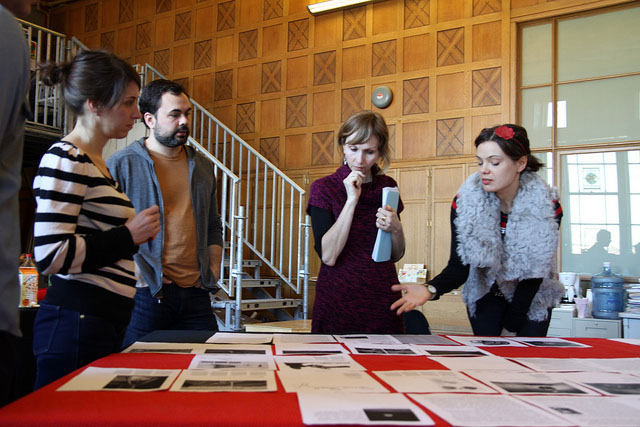 Produced by the STUDIO in partnership with the Miller Gallery at Carnegie Mellon University. Funded in part by a grant from The Andy Warhol Foundation for the Visual Arts.
More info on the
A/S/T Book Sprint Blog or on Flickr
To purchase the 90 page, full color, 8.5×11″, perfect-bound paperback book or to download the free 17MB PDF please click here
---
People
Partners and Supporters