All My Girlfriends
Ayanah Moor (2011)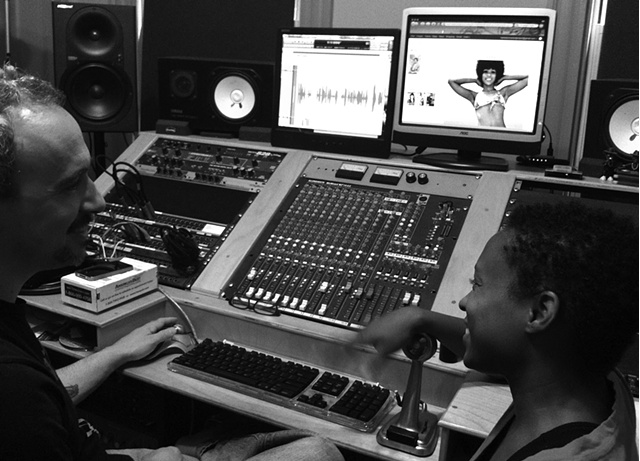 Tuff Sound Recording with Herman Pearl (production still)
Sound performance, 5.7 hours
All My Girlfriends is a performative, sound-based archive representing 25 years of JET magazine's centerfold, "Beauty of the Week." Through extensive readings of biographical text on each model, STUDIO fellow Ayanah Moor explores the desire and fantasy present in the display of idealized bodies within the popular African American weekly, JET. Moor strips away the photographic element of this historic centerfold, and conjures the identities of over 1,200 women (1973-1998's "Beauties") through careful narration.
This project was installed at the 2011 Pittsburgh Biennial at the Warhol Museum in Pittsburgh, PA
all my girlfriends (2011) from STUDIO for Creative Inquiry on Vimeo.
---
People
Supporters and Partners