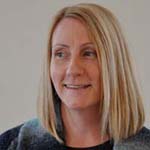 Teresa Foley
Former Fellows
Teresa Foley is an artist and media literacy consultant who shares strategies and techniques for using digital media consumer tools as a means for creative expression and community reflection. Presently captivated by "user generated content" within web publishing and new media production circles, Foley's latest work underscores and promotes the expression of personalized creativity through accessible communication technologies such as cell phones and online participatory communities. She received her BA in English Literature from Duquesne University, and studied filmmaking, video production, and Balinese painting and woodcarving techniques as an independent student. Her motion pictures have screened internationally, and she has received fellowships from the Pennsylvania Council on the Arts and The Pittsburgh Foundation.
She attended the Associate Artist Residency program at Atlantic Center for the Arts in New Smyrna Beach, Florida in the winter of 2009, after serving for a year as the director of the groundbreaking artist-led artist-services initiative, the Pittsburgh Creativity Project at the STUDIO.
For nearly a decade, Foley pioneered and directed the Media Literacy program at Pittsburgh Filmmakers. She has served as a consultant to non-profits and institutions, including:  The Pennsylvania Department of Education, the Center for Contemporary Arts Santa Fe, the True/False Film Festival, GirlsFilmSchool, and the Chautauqua County Arts Council. She was an invited discussant in the MacArthur Foundation's Digital Media and Learning Online Forum in the area of Race and Ethnicity, and has been the recipient of a fellowship at the IDEAS Institute (a program within the Lifelong Kindergarten Group) at MIT's Media Laboratory.