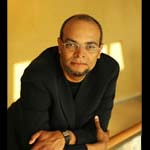 Julian Thayer
Former Fellows
Dr. Julian F. Thayer received his Ph.D. from New York University in psychophysiology with a minor in quantitative methods. Thayer has held faculty positions at Penn State University and the University of Missouri. He has also been a visiting professor at the University of Bergen in Norway and the Free University of Amsterdam.  He has published over 195 research papers and book chapters covering a wide range of topics including behavioral medicine, cardiology, emotion, psycho- pathology, bioengineering, research design and multivariate statistical techniques.  Thayer has received numerous research awards including the Sigma Xi Research Recognition Award and the Early Career Award for Contributions to Psychosomatic Medicine from the American Psychosomatic Society, and he is a Fellow of the Society for Behavioral Medicine.
He is a former Associate Editor of Psychophysiology, on the editorial board of Psychosomatic Medicine as well as Music and Medicine and is an Associate Editor of Bio-Psycho-Social Medicine. He has also served as the program chair for the Society for Behavioral Medicine, the American Psychosomatic Society, and the Rocky Mountain Bioengineering Symposium. Thayer is currently the President of the Rocky Mountain Bioengineering Symposium and President Elect of the Academy of Behavioral Medicine Research.
Thayer is also a professional jazz musician with numerous recordings to his credit. Thayer has performed extensively throughout the United States and Europe including performances with Charlie Mariano, George Garzone, John Hicks, Terrell Stafford, Carter Jefferson, Vernon Reid, Paul Steven Ray, Pheeroan akLaff, Scott Robinson, Klaus Suonsaari, Cyro Baptiste, Douglas Bown, Buck Hill, Emil Viklicky, Michael Weiss, Jim Beard, Eldar Djangirov, and Jimmy Cobb. He has recorded with Charlie Mariano, Geri Allen, Pheeroan akLaff, Emil Viklicky, Paul Steven Ray, Scott Robinson, Frank Carlberg, Eli Fountain, Jarmo Savolainen, and Klaus Suonsaari.