Sasha Waltz & Guests: Screening of "Körper" and Lecture by Sasha Waltz
October 2, 2022 12:00 PM–2:30 PM
Frank-Ratchye STUDIO for Creative Inquiry
College of Fine Arts - RM 111
Ivan Talijancic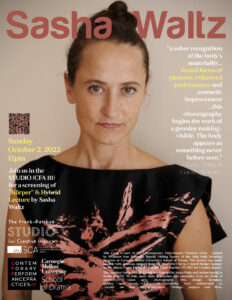 RSVP to make sure you receive the zoom link for remote attendance and to help us estimate an in-person headcount. The STUDIO strongly recommends guests to wear masks for indoors events.
Join us on Sunday October 2nd at 12pm (EST) for a special screening of "Körper" by Sasha Waltz & Guests production company, followed by a live-zoom discussion with Sasha Waltz. This screening and lecture was curated by Special Visiting Professor of Directing Ivan Talijančić (John Wells Directing Program – CMU Drama) as part of his Contemporary Performance Practices series, with support from the 2022-2023 Sylvia & David Steiner Speaker Series, The Frank-Ratchye STUDIO for Creative Inquiry, the CMU School of Drama's John Wells Directing Fellowhsip, and Simon Fraser University's School of Contemporary Arts.
Following the screening of Körper, filmed during its world premiere at the Schaubühne Berlin (Germany,) Ms. Waltz will join us via Zoom for a Q&A moderated by Prof. Talijancic, along with a panel of MFA John Wells Directing Fellows and Professor Erika Latta (Assistant Professor of Theater Performance, School for the Contemporary Arts at Simon Fraser University in Vancouver, Canada.)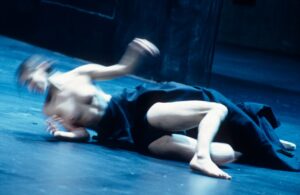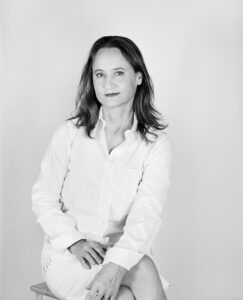 (Left: production still from "Körper", Right: Sasha Waltz)
More about Sasha Waltz & Guests
The company Sasha Waltz & Guests was founded by Sasha Waltz and Jochen Sandig in Berlin in 1993. To date, more than 300 artists and ensembles from the fields of architecture, visual arts, choreography, film, design, literature, fashion and music from 30 countries have collaborated as "Guests" on over 80 productions, "Dialogue" projects and films. Sasha Waltz & Guests works in an international and national constantly evolving network of production and guest performance partners, showing its current repertoire of 12 active pieces in about 70 performances each year. In Berlin, the company cooperates with a wide range of municipal theatres, opera houses and museums and has contributed to the establishing of new cultural institutions such as Sophiensæle (1996), St. Elisabeth Kirche (2004) and radialsystem (2006). 2013, the company was named "European Cultural Ambassador" by the European Union. In 2014, Sasha Waltz & Guests was awarded the »george tabori ehrenpreis« by the Fonds Darstellende Künste. Apart from Berlin stagings, national and international guest performances and the continual work on the repertoire, Sasha Waltz & Guests has been increasingly committed to educational and social projects. In 2007, the Children's Dance Company ("Kindertanzcompany") was founded and since 2016 the interdisciplinary and open exchange platform »ZUHÖREN« serves as a "third space for art and politics." Alongside these initiatives, the company continues to propose diverse offers in the field of knowledge transfer. Sasha Waltz & Guests is funded by the Berlin Senate Department for Culture and Europe.
Bio
Sasha Waltz is a choreographer, dancer and director. After her first studies at the School of New Dance Development in Amsterdam she joined the postmodern oriented New York City dance scene that worked in interdisciplinary exchange with the other arts. In 1986 and 1987 she danced in the New York based companies of Pooh Kaye, Yoshiko Chumo & School of Hard Knocks and Lisa Kraus & Dancers. Following her return to Europe in 1988 she began an intensive phase of collaborations with choreographers, artists and musicians. In 1992 she came to Berlin with a grant by the Künstlerhaus Bethanien, where she developed the improvisational format »Dialoge« driven by the spirit of her interdisciplinary and international work. She chose the young German capital as the center of her activities where she practiced new choreographic approaches in self- developed infrastructures. Together with Jochen Sandig she founded the dance company Sasha Waltz & Guests in 1993 and in 1996 the Sophiensaele as a venue for dance and more, nowadays a center of the independent dance and theatre scene not only in Germany. From 2000-2004 she was one of the directors of the Schaubühne at Lehniner Platz. In the season 2019/20 Sasha Waltz was director of the Berlin State Ballet together with Johannes Öhman.
Ivan Talijancic
Ivan Talijancic is a director and cultural producer working at the intersection of theater, film, dance, performance, music, installation art and new media, in New York City and around the globe. Born in the former Yugoslavia and raised in Italy before immigrating to the United States, Ivan completed his university studies with a BA in Theatre (cum laude) at the University of California, San Diego and an MFA in Directing at Columbia University's School of the Arts in New York City on a Kathryn Bache Miller Scholarship, and has assisted Robert Wilson and Julie Taymor as part of his graduate internship program. Immediately upon completion of his studies, Ivan co-founded WaxFactory, for which he has created and produced over 20 performance, installation and film/video works to date, presented on four continents. Alongside his work with the company, Ivan has maintained a dynamic career path as an educator, producer, journalist as well as a freelance director in non-profit and commercial realm. Read more…