LIVE! CODE! Public Performance at Viva Los Tacos!
December 3, 2023 6:00 PM–December 3, 2023 8:00 PM
Viva Los Tacos
3901 Forbes Avenue
Pittsburgh PA
Char Stiles, Olivia Jack, Sarah Groff Hennigh-Palermo, Dr. Kate Sicchio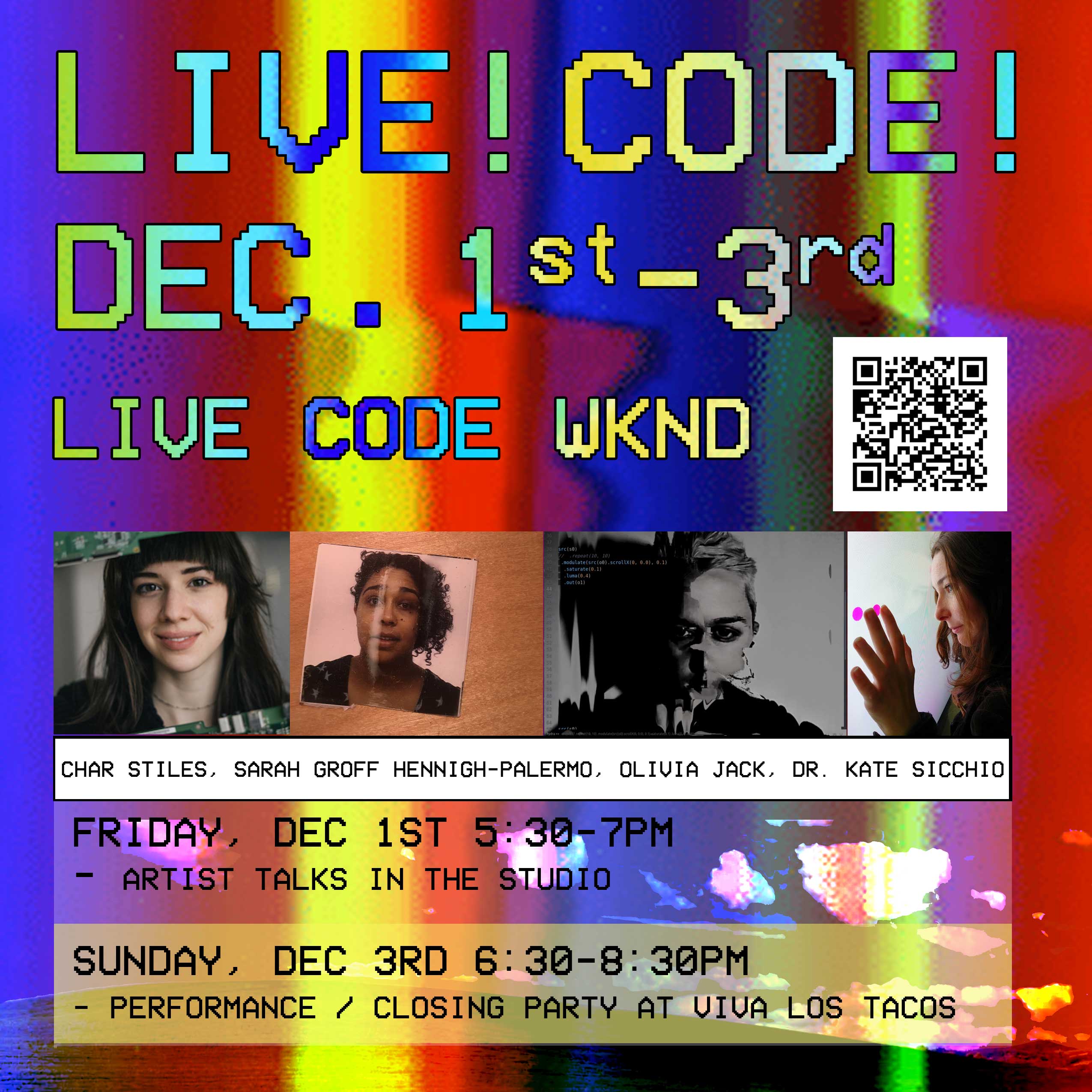 Join us at Viva Los Tacos (3901 Forbes Ave) for the final night of LIVE! Art&&Code!
Sunday, December 3rd, 6:30PM-8:30PM (Open to the Public)
To close out LIVE! Art&&Code, the STUDIO his hosting a performance with our visiting artists at Viva Los Tacos! (3901 Forbes Ave)
Join us for food drinks and amazing live visuals from our visiting artists projected across Bouquet Street, with generous support from OBID's GLOWLAND