LIVE! Art&&Code – Live Visuals for Performance Public Jam Session
October 13, 2023 6:00 PM–October 13, 2023 8:00 PM
Frank-Ratchye STUDIO for Creative Inquiry
CMU College of Fine Arts Room 111
4919 Frew Street
Pittsburgh PA 15213
LIVE! Art&&Code, David Lublin, Jules "Malzof" Malice, Cornelius Henke III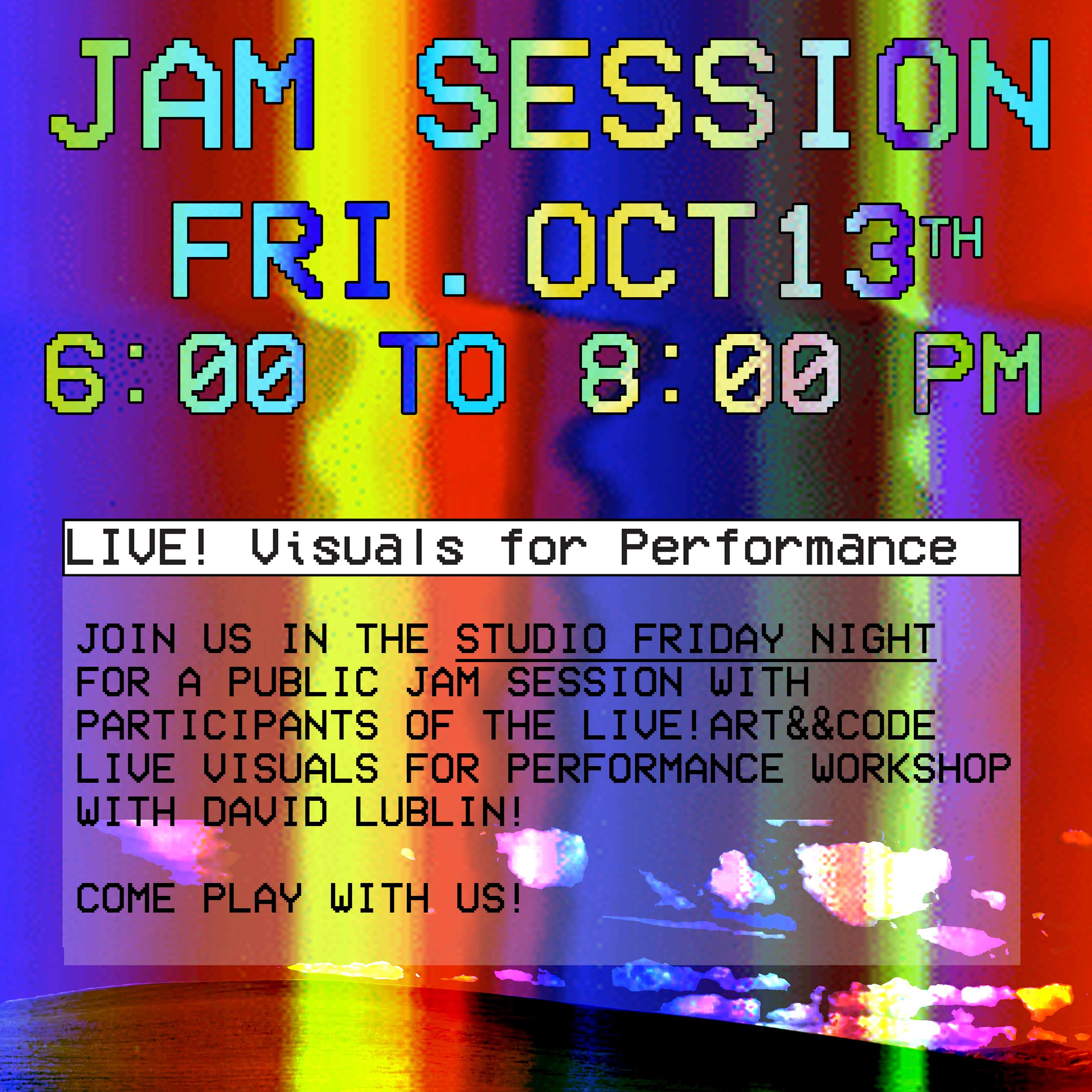 Come Play With Us! Be in the STUDIO Friday October 13th from 6 to 8 PM for a Public Jam Session following the VDMX Workshop with David Lublin!
Meet the visiting artists, workshop participants, and learn more about the powerful live visuals tools they've been working with!
No RSVP needed for this Friday evening event!