Changing The Game: Screening & Conversation with Alex Schmider
March 22, 2022 1:30 PM–March 22, 2022 4:15 PM
5000 Forbes Avenue
Carnegie Mellon University
Frank-Ratchye STUDIO for Creative Inquiry
CFA Rm 111
Professor Angela Washko and the Open Electronic Time-Based Art class will present a screening of "Changing The Game," a documentary film focused on the lives and experiences of teenage transgender athletes in the United States.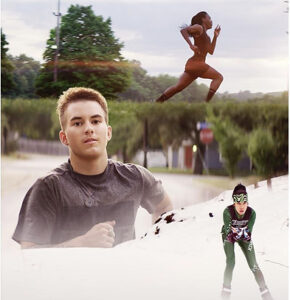 The screening will be followed by a short talk and Q+A with the film's producer, Alex Schmider. In addition to producing Changing The Game, Alex Schmider is the Director of Transgender Representation at GLAAD, the Associate Producer of the Netflix Original Documentary DISCLOSURE (2020) in which he co-authored the accompanying Toolkit for Entertainment Industry Professionals, and Executive Producer of the experimental documentary FRAMING AGNES (Sundance 2022). The screening and talk are open to students, staff, and faculty in the CMU community – seats will be available on a first-come, first-serve basis.
This screening was supported by the Frank-Ratchye STUDIO for Creative Inquiry Steiner Visitor Invitation Grant.