Moon Arts Project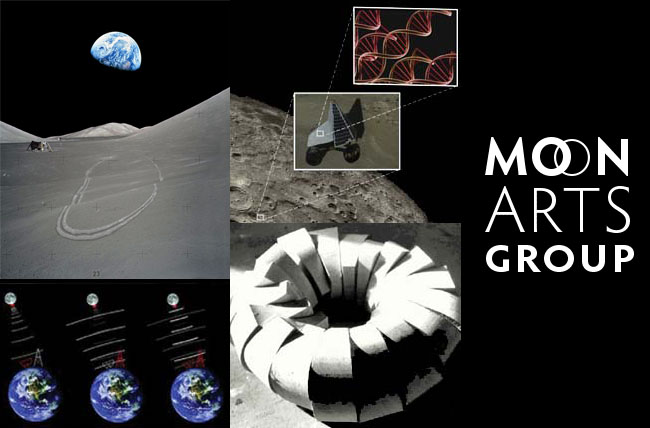 The Moon Arts Group envisions creative ways of establishing a link between the Earth and Moon, advances the presence of human culture in space, and facilitates never before realized opportunities for art and exploration.
In 2013, Carnegie Mellon University's Robotics Institute will send a rover to the Moon in competition for the Google Lunar X Prize. Legendary roboticist and founder of Astrobotic inc., Red Whittaker, has invited a team of artists to join this expedition.
During this mission, the rover will deploy a suite of artworks on the lunar surface – the Moon Arts Project. Lowry Burgess, Distinguished STUDIO Fellow, renowned space artist and professor at Carnegie Mellon, has brought together a large group of international artists, scientists and engineers involved with emerging media, new and ancient technologies as well as hybrid processes.
Moon Arts: Art, Science and Technology Converging on the Moon from STUDIO for Creative Inquiry on Vimeo.
Rover Field Test from STUDIO for Creative Inquiry on Vimeo.
Press about the Moon Arts Project: