Nancy Cheng: Shaping Light with Folded Surfaces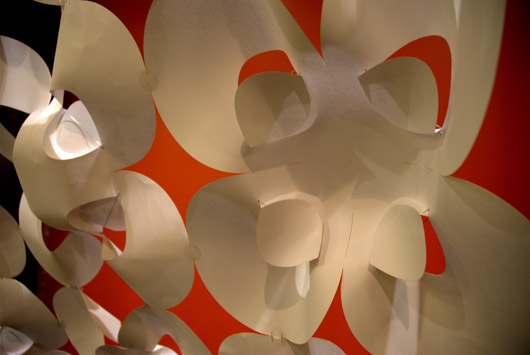 4:00-6:00pm Wednesday, February 5, 2014: CoDE Lab (CFA 213) hosts Material Technologies Workshop_ Shaping Light with Folded Surfaces, led by Professor Nancy Cheng, a Visiting Scholar from the University of Oregon. Sponsored by the Frank-Ratchye STUDIO for Creative Inquiry.
Nancy Cheng is a professor of architecture with expertise in computational design and emergent material technologies. Her recent work in paper folding techniques is a study of emergent complexity based on simple rule sets. Her workshop will explore the interaction of light, geometry and material.