Working Units Portable HQ
Coco Allred (2019)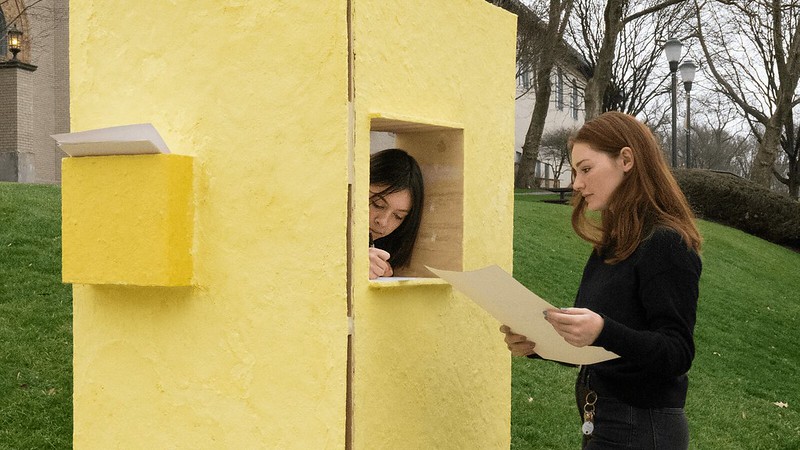 Working Units Portable HQ is the portable office building of Coco Allred, a fourth-year undergraduate in the CMU School of Art. It is constructed from plywood, hardboard, steel, caster wheels, and papier-mâché, and its dimensions are 30 x 36 x 80".
Working Units Portable HQ is also an interactive sculpture and performance which explores how ideas about play, productivity, and agency are used to shape the ideology of contemporary work and freelance culture. Mimicking the use of aesthetics, language, and behavior seen in contemporary workplaces, Allred plays the role of an antagonistic consultant, making each unit for a participant, solving some problems while pushing other solutions to a state of chaos.
By performing routine tasks in a new setting, and within the framework of a participatory artwork, a larger discussion around corporate accountability, domestic labor, public engagement, and the hierarchy of labor emerges. This project addresses how we engage through our labor, as individuals and collectively in groups and organizations. Sized to fit one laptop, Working Units Portable HQ meets many of the needs in placeless contemporary work. However, like most things that try to be all encompassing, the project fails at rectifying the separation of labor into a single workplace. Wheeled around, the unit gives intangible labor a physical form; functioning as a framing device, it signals the presence of labor it cannot fully aid or contain.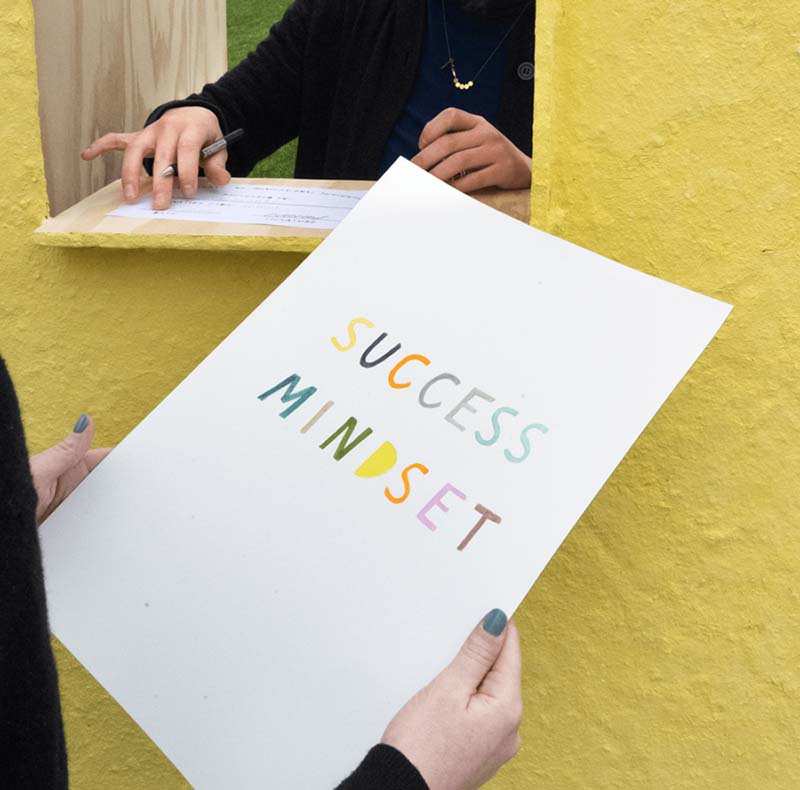 Working Units Portable HQ was supported in part by Microgrant #2020-017 from the Frank-Ratchye Fund For Art @ the Frontier. Additional images are available here.