Workhorse Queen
Angela Washko (2021)
Workhorse Queen is a documentary which explores the complexities of mainstream television's impact on queer performance culture. Directed by CMU School of Art professor Angela Washko, the film follows Ed Popil, who worked as the manager of a telemarketing center in post-industrial Rochester, New York for 18 years. By night, he transformed into drag queen Mrs. Kasha Davis. Not your average aspiring pop star drag queen, Mrs. Kasha Davis is a 1960's era housewife trying to liberate herself from domestic toil through performing at night in secret – an homage to Ed's own mother. After seven years of auditioning to compete on reality television show RuPaul's Drag Race, Ed Popil was finally cast onto the show and thrust into a full time entertainment career at the late age of 44.
In addition to following Ed's life and career before and after being cast onto RuPaul's Drag Race, the film focuses on the growing divide between members of a small town drag community – those who have been on television, and those who have not. Throughout the film, Ed Popil navigates the exciting highs and devastating lows of pursuing the fame promised by a reality television platform. With one foot inching toward Hollywood's doorstep and the other cemented firmly within her beloved Rochester community, Mrs. Kasha Davis finds a surprising new audience at home as she works toward becoming the queer role model for children that Ed didn't have and desperately wanted growing up.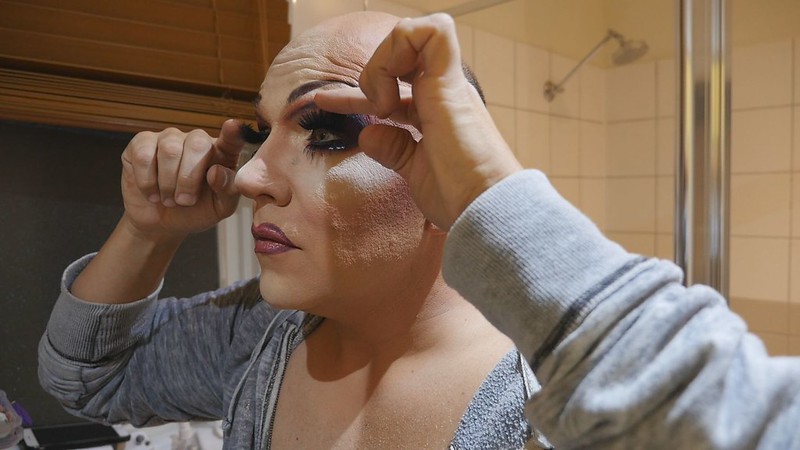 Workhorse Queen follows Rochester-based drag queen Mrs. Kasha Davis' life, career, and recent shift toward international visibility after competing on the reality television show RuPaul's Drag Race. Born in Scranton, Pennsylvania, Ed Popil is not the type of performer you might expect to see gracing the Drag Race mainstage. Even within the drag community, Mrs. Kasha Davis is a unique character. Ed Popil's Mrs. Kasha Davis is a 1960's era housewife trying to liberate herself from her domestic toil by performing at night. The character is an homage to his own mother and was developed out of a desire to acknowledge the underrecognized domestic labor performed historically by women. In addition to his unique character, his commitment to his local community, his unique personal history, the often heartbreaking behind-the-scenes process of maintaining his performance practice, his husband's touching several-year process of documenting him for YouTube and Ed's decision to quit his day job as a call center manager to perform as Mrs. Kasha Davis full-time in his late 40s all create an unconventional portrait of the state of drag culture in 2018. Ed Popil's Mrs. Kasha Davis is one of many drag queens who represent the transition of the drag community away from a niche nightlife presence toward integration into mainstream culture.
Although Hollywood may be calling, Ed Popil is still devoted to his community in Rochester. Through hosting Drag Story Hour for children at libraries and theaters in the region, creating one and two-woman theater shows, throwing benefits for LGBTQ+ organizations and hosting many other events like drag brunch in town with several of his fellow queens, the drag performer has had substantial impact in his local community. Ed Popil is devoted to leveraging his success on reality television toward being the positive gay public figure he never had growing up: an active community member reading stories of acceptance to children, a father, a husband, and a 47-year-old drag queen performing two-hour long theater shows with over ten costume changes in a field dominated by 21-year-old drag queens aspiring to get on to reality tv by lip-syncing to Britney Spears songs for 6 minutes.
The documentary features interviews with Ed, his husband, drag fans across the world, club promoters, reality tv stars, drag queens, members of the Rochester queer community and many more. It presents a behind-the-scenes look at the theater shows, club gigs, community events, film premieres, drag conventions and international drag performance tours that Mrs. Kasha Davis participates in across the United States and abroad. The film also looks into the future – staging moments from a hypothetical future children's television show hosted by Mrs. Kasha Davis.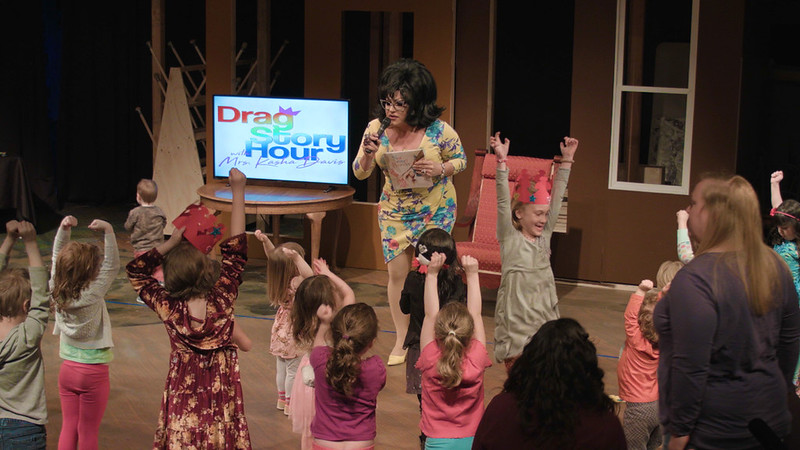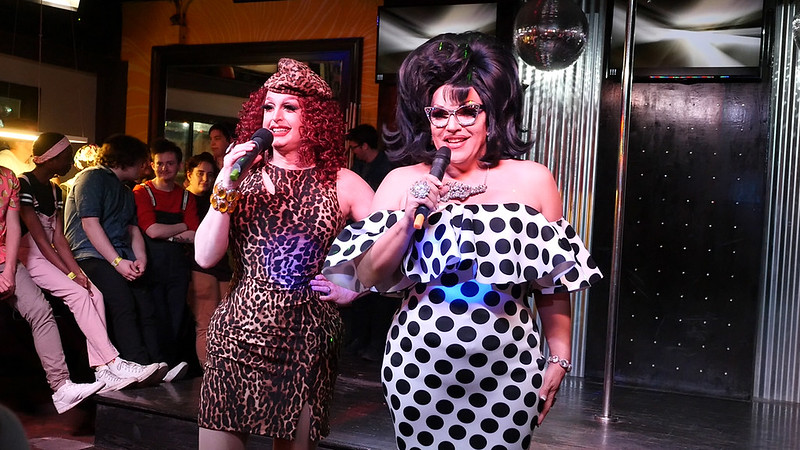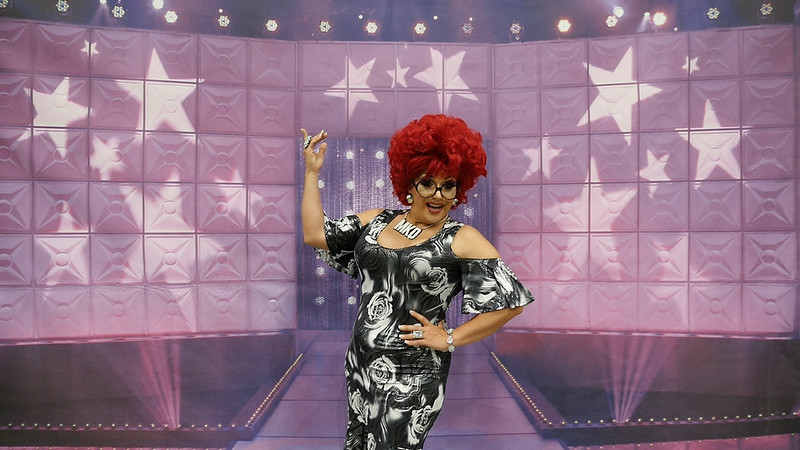 Screenings and Awards
Workhorse Queen premiered at the 2021 Slamdance Film Festival, and has since screened at the following film festivals throughout spring and summer 2021: aGLIFF: Queen Spectrum (All Genders, Lifestyles, and Identities Film Festival), Florida Film Festival, Calgary Underground Film Festival, Indy Film Fest, ImageOut Rochester LGBT Film Festival: Spring First Cut, Milwaukee Film Festival, San Francisco Documentary Film Festival, Documentary Edge New Zealand, Prairie Pride Film Festival, Bentonville Film Festival, Vancouver Queer Film Festival, CinemaQ Film Festival.
Workhorse Queen has been recognized with awards including: Grand Jury Prize for Best Feature at the San Francisco Documentary Festival; the Audience Award for Best Documentary Feature at the Indy Film Fest; and the Audience Award for the Best Documentary Feature at ImageOut Rochester Spring Festival.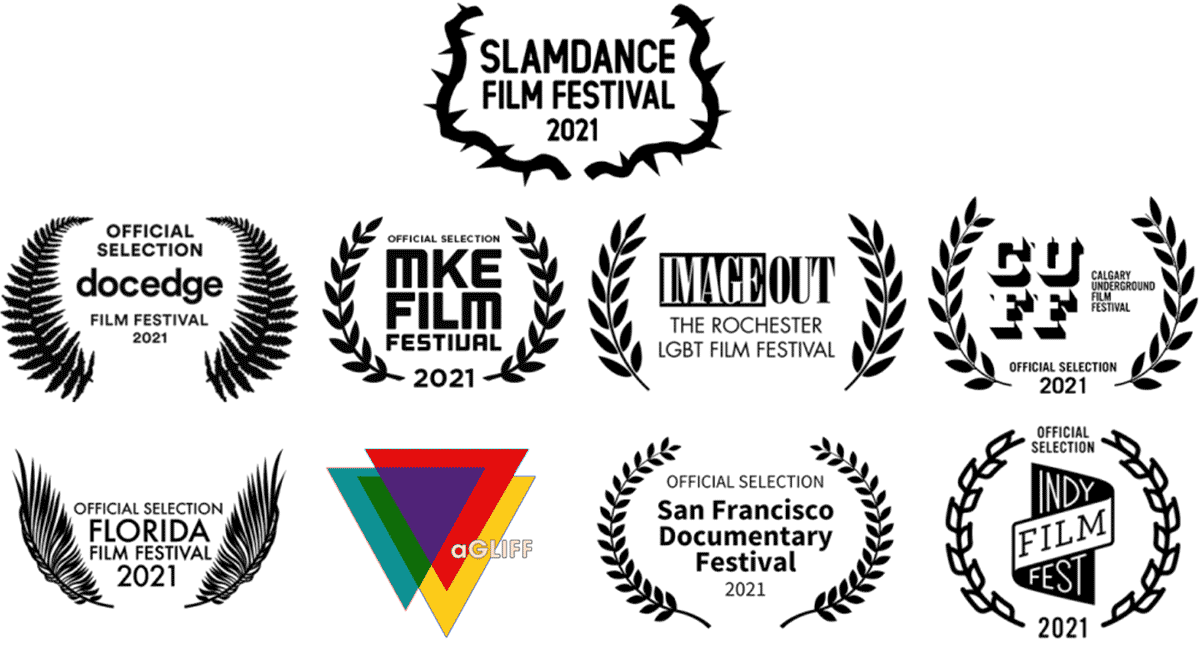 Credits
Workhorse Queen has received support from Creative Capital; the CFA Dean's Fund for Creativity and Research; the Carnegie Mellon School of Art; and the Frank-Ratchye Fund for Art @ the Frontier, Grant #2018-028.
Creative Team:
Angela Washko, Director/Writer
Sunita Prasad, Supervising Editor
Jota Sosnowski, Editor
Jesse Stiles, Composer
Sonia Gonzalez-Martinez, Additional Editing
Scott Andrew, Visual Effects