Trente pas entre terre et ciel
Heather Kelley, Oscar Barda (Them Games) (2018)
Trente pas entre terre et ciel (2018) is a multi-player 19-meter-long "art game" hopscotch, developed by Heather Kelley and created with Oscar Barda (Them Games) for Joue le jeu, an extensive show of new games and playable installations at La Gaîté Lyrique in Paris, France. The game is a through-designed play experience using a printed sticker on the floor.
In 2018, the Toronto International Film Festival's digiPlaySpace exhibition commissioned Kelley to create a brand-new version of the project, which modifies the original floor surface image, and adds digital interactivity in the form of musical sound that is triggered by players hopping along the game's squares.  Kelley collaborated with Pamela Stickney, Dan Sakamoto and Madeline Campbell during a residency at the STUDIO to develop the reimagined piece.
Trente pas entre terre et ciel was made possible with support from Grant #2018-024 from the Frank-Ratchye Fund for Art @ the Frontier. Additional images can be found in this archive.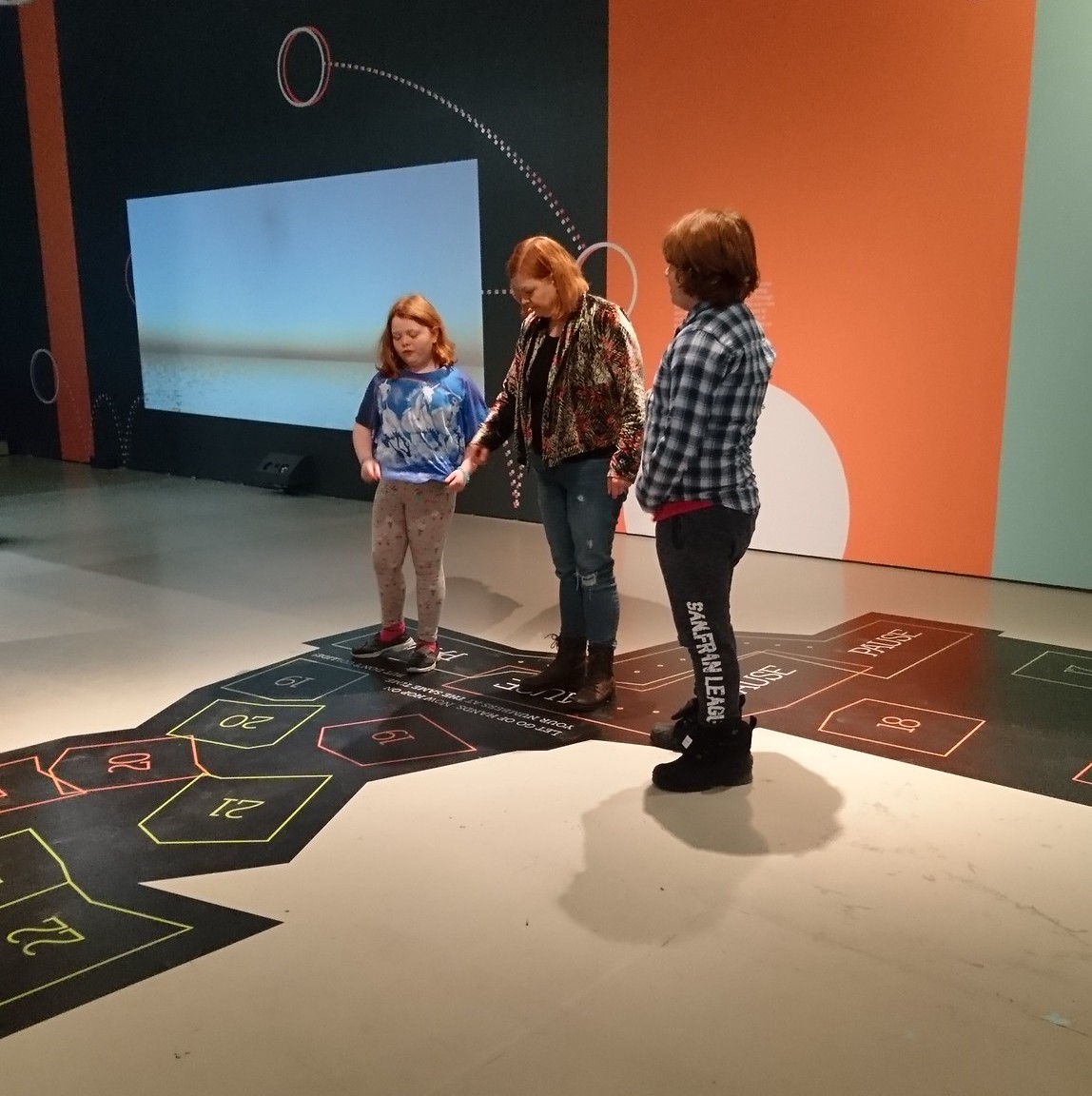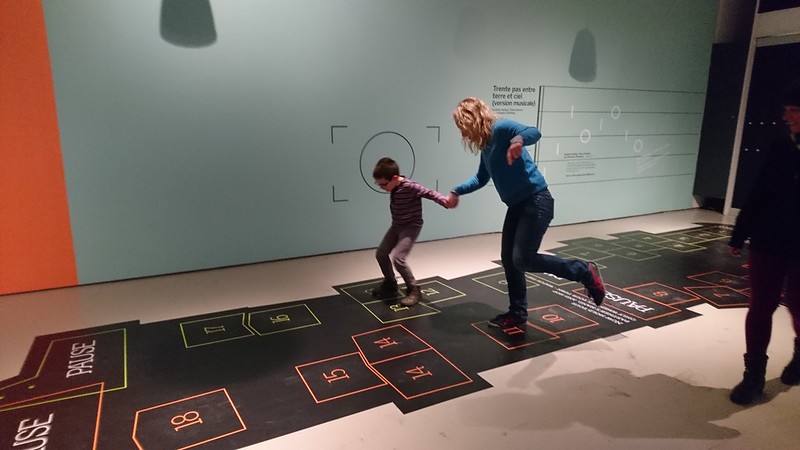 ---
People