Tornado in the Cathedral
Paper Buck (2019)
Tornado in the Cathedral is a multi-disciplinary and place-centered art project involving historical research, visual art production, social collaboration, writing, and small-edition publishing by CMU School of Art MFA Paper Buck.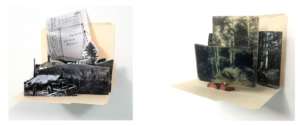 The project uses a conserved old-growth forest in Buck's densely-wooded hometown of Cornwall, Connecticut, as a narrative protagonist and case study that reflects on the political and ecological history and futurity of the Housatonic river valley region. The artist used the process of research and writing as an impetus for outreach, relationship building, and cultural organizing within a small, rural New England town. The project manifested in countless new relationships, three exhibitions, two organized events, and an art publication served as Buck's written MFA Thesis. In this project, publishing acts as a catalytic medium that coheres various modes of artist practice— different strategies of creative engagement carry distinct potentials within the multi-faceted work. Buck's intention is to build place-based engagements that work to reimagine land interrelationships. The project aims to amplify social discourse, regarding justice and ecology, in and across places.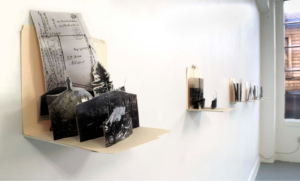 This project was made possible by Frank-Ratchye Further Fund Grant #2019-21.