Studies in SideFX Houdini
Leah Minsky (2022)
Studies in SideFX Houdini by Leah Minsky :: Supported by FRFF (#2022-006) from STUDIO for Creative Inquiry on Vimeo.
School of Art second-year student Leah Minsky explored the powerful and cutting-edge software, Houdini, as an exploration into the use of proceduralism and 3D simulation within her digital art practice. In addition, this study provided her with valuable technical skills to prepare her as she pursues professional endeavors in technical art. Leah found the tool's technical and creative capabilities to be inspiring and intuitive in her art practice, opening up boundless opportunities for experimentation in the future.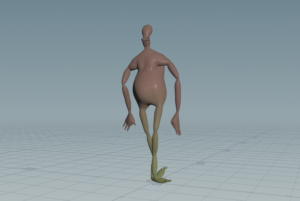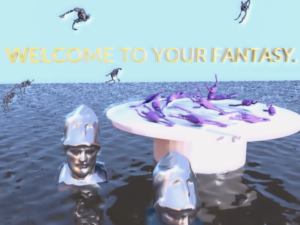 As well as supporting her personal art practice, this microgrant also helped support her work on several collaborative projects. This included making procedural environment assets for an online multiplayer game developed in Game Creation Society and research for a virtual reality golf start-up. The projects and experiments showcased in the reel are titled as follows: "Livestreams from the Future", "Doom Scroll", "Houdini Character Pipeline", "Generative Pipe System," and "Empyrean".
This project was made possible by Frank-Ratchye Fund for Art @ the Frontier Microgrant #2022-006.