SaxChats
Abbi Stewart (2021)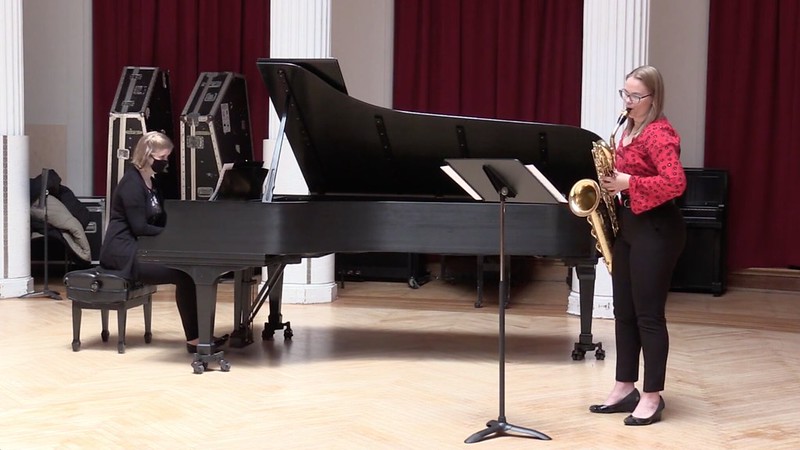 Abbi Stewart is a BXA undergraduate at Carnegie Mellon University studying towards an interdisciplinary degree that combines saxophone performance and anthropology. Stewart is interested in democratizing classical musics, facilitating conversation about music in society, and advocating for the oftentimes overlooked voice of the baritone saxophone. With the support of Microgrant #2021-006 from the Frank-Ratchye Fund for Art @ the Frontier, Stewart developed SaxChats: a series of recordings of new repertoire for this versatile instrument, along with extended interviews with the composers of these works. 
(Above) Sonata for Piano and Baritone Saxophone, by Jules Pegram.
(Above) Sonata for Baritone Saxophone and Piano, by Sherwood Shaffer.
Music is an extremely human and personal understanding of the space and experiences a person inhabits. SaxChats is an audio and video based series that aims to push the envelope of musical understanding by taking historical account of different American composers of different ages, their inspiration, and what it means to them to work with a performer. So far, three composers of widely varying styles have agreed to embark on this journey: Sherwood Shaffer (86), Eric Ewazen (66), and Jules Pegram (29). Aside from their phenomenal artistry, there is something particularly unique about these men: each of them have accepted the challenge for writing music for the baritone sax in a classical setting, which is practically unheard of. The baritone sax is part of a family of horns, all invented and patented simultaneously. Although the same age, each of the horns has taken its own time to receive recognition, one by one—and now it's the baritone's turn. The versatility of this horn is absolutely astounding, and these composers recognize it.
My main goal with SaxChats is to facilitate conversation. It's unusual for classical musicians to get the opportunity to speak with and relate to the people who write the music we play. I love this instrument so very much and the composers I'm speaking to know its capacity for song. To be able to speak to another human about their truth, fears, influences and establishing a mutual respect or vulnerability can set an example as to how people can treat one another—especially up-and-coming musicians in a time of great insecurity.
A yarning to make music and understand how we interact with it motivated SaxChats. This series in being made in three separate episodes consisting of two different parts: an intimate account with composers of various backgrounds alongside performances of their works for the baritone saxophone.
(Above) SaxChats: Interview with composer Jules Pegram. Jules Pegram's works have been performed by the New World Symphony, the Cabrillo Festival Orchestra, the American Composers Orchestra, Symphony in C, the Naples Philharmonic, and the Indianapolis Symphony Orchestra, among others. Pegram so graciously stepped up to the plate when we discussed the possibility of creating new music for the baritone sax.
(Above) SaxChats: Interview With Sherwood Shaffer. Sherwood Shaffer has composed over 150 works, extending from chamber to choral, symphonic, and operatic compositions. A number of years ago Sherwood wrote a lovely sonata for Baritone Saxophone and Piano; this is the first recording of this work available to the general public.