Permissible Dose
Erin Mallea (2023)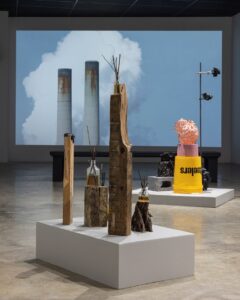 Permissible Dose is an installation investigating the visual, auditory, and olfactory experiences of living in proximity to industrial pollution. Referencing the common "rotten egg" smell of hydrogen sulfide emissions in Pittsburgh, PA, the sculpture and video installation includes a diffuser that mists a fragrance made from over-cooked hard-boiled eggs triggered by the real-time Air Quality Index reading from a sensor near US Steel's Clairton Coke Works.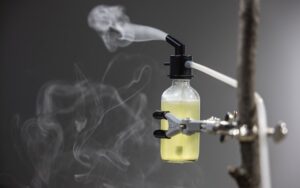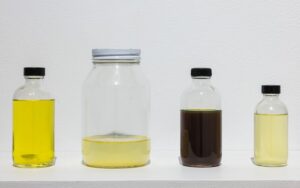 Permissible Dose was developed from conversations with grassroots activists and watchdogs monitoring Pittsburgh-area industrial sites. The work premiered at The Sculpture Center (Cleveland, OH) in March 2023 accompanied by a short film, Obscuring Power. The film follows community "smoke readers", concerned residents trained in an EPA method to monitor visual pollution emissions and report violations. Together, the film and installation are a meditation on contemporary compulsory risk, concealed responsibility, and power. Permissible Dose explores the body as sensor, alarm, and site of chemical and environmental entanglements and porousness.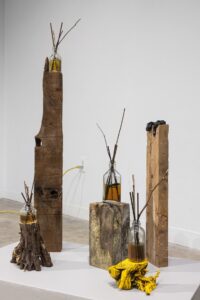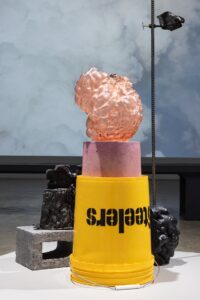 Funding from FRFF Grant #2023-010 supported fragrance research and development. This included consultation with perfumers and olfactory artists about methods and best practices, participation in fragrance workshops, purchasing materials, and building a custom diffuser connected to online air-quality data. Additional images can be found here.