Park Song
Samantha Toy Ozeas, Mikael Gemeda-Breka (2021)
Park Song by Samantha Ozeas :: Supported by FRFAF (#2021-043) from STUDIO for Creative Inquiry on Vimeo.
Park Song (written by Samantha Toy Ozeas and Mikael Gemeda-Breka) follows three humans who become trapped in a spirit world for an evening in order to learn about the nature of "the human spirit." This story reminded audiences of the inevitability of change, the necessity of pain for growth, and nature's role in all our lives. The production is told through original text, orchestration, and puppetry.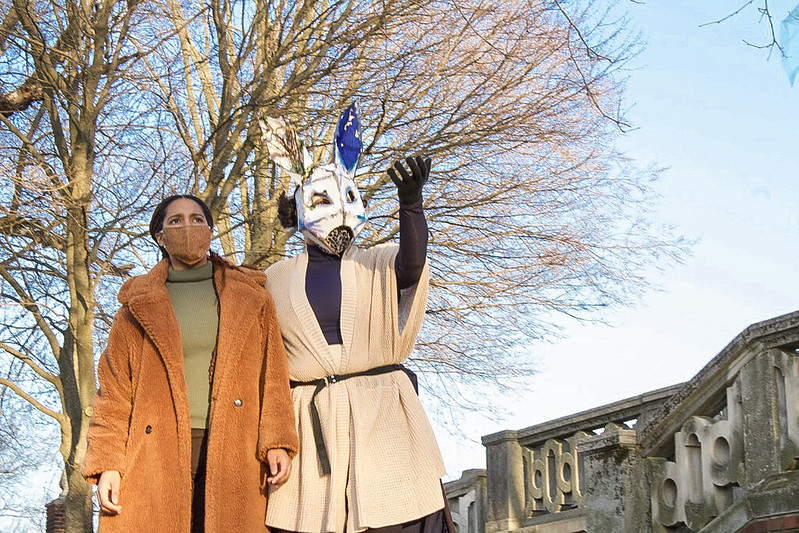 Performed in a site-specific location in Mellon Park, Park Song served as many School of Drama members' first return to live theatre since the pandemic began. A reunion, a performance, and a celebration.
This project was made possible by support of FRFAF Microgrant #2021-043. Additional images can be found here.