no more room in hell
Rebeccah Shapass (2022–Present)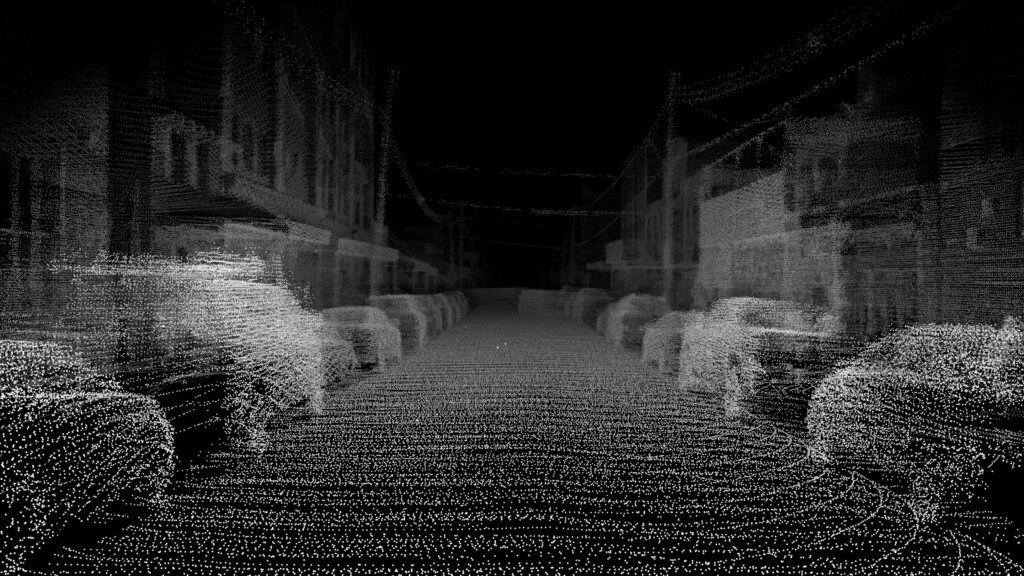 Reanimating text culled from the archive of horror director George A. Romero (Dir. Night of the Living Dead), no more room in hell takes a reflexive, non-linear approach to zombie apocalypse narratives to probe the fragility of human-built structures and systems. no more room in hell considers the American cinematic zombie in relation to the place of its birth: Pittsburgh. Riffing on familiar living-dead themes of material transformation and suspended decay, the film examines zombiehood by considering how shifts in industry impact the ways humans consume the world around them.
For Pittsburgh, this manifests most evidently in the city's turn from a major steel producer to a robotics hub known for its role in the development of autonomous driving technologies. no more room in hell employs montage to draw parallels between mining coal – transforming natural resources into material for human use – and mining data – quantifying the world into information used to train artificial intelligence – to challenge narratives of "progress" as related to the American Dream and the ever-receding promise of technological utopias.
No More Room in Hell SFX Makeup Research by Rebecca Shapass :: Supported by FRFF (#2022-047) from STUDIO for Creative Inquiry on Vimeo.
As a part of her ongoing research on the history of zombies & their connection to the Pittsburgh region á la horror-hero George Romero, Rebecca Shapass (MFA '23) collaborated with Bo-Bo Jesse, a student from Tom Savini's Special Make-up Effects Program (Monessen, PA). For our collaboration, Bo-Bo transformed me into a zombie on-camera. This process included planing & styling a zombie together which Bo-Bo then brought to life through the sculpting of unique prosthetics and their application onto my body as well as through airbrush and hand-painting techniques. The three-hour-long transformation was captured by cinematographer Kevin Mathein who worked with Bo-Bo and I to craft cinematic documentation.
This field research was prompted by archival research at the George Romero Archive housed at the University of Pittsburgh and was recorded to provide material for both a long-form video project and lecture-performance that share the title, "No More Room in Hell." These manifestations of my research consider the state of zombie-hood in relation to contamination, industry, and American progress. The included video sample highlights key moments of our process. This process was supported by the Frank-Ratchye Fund for Art @ the Frontier microgrant #2022-042 and full grant #2023-008.
See more images here.