LIKELIKE
Paolo Pedercini (2017–Present)
LIKELIKE is a space for independent games and playable digital art that promotes an experimental and independent game culture. It is a non-commercial, artist-run NeoArcade and gallery supported by the Frank-Ratchye STUDIO for Creative Inquiry and led by the Executive Director, Paolo Pedercini. In a 20'x23'x12' room in the Garfield neighborhood, Pittsburgh, PA, Likelike hosted networking events and shows from game showcases to virtual exhibition experiences. With over 30 game artwork shows, there is no shortage of otherworldly experiences at LikeLike. Read below for a preview of a few of their exhibitions.
Other Futures launched in July 2019 as a game showcase that allowed participants to experience eco-utopias, afro-futurist visions, cyberqueer adventures, joyful insurrections, and automated communisms that prefigured future trends.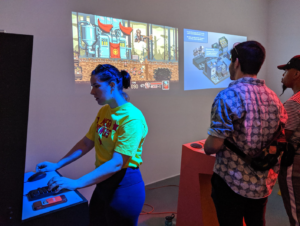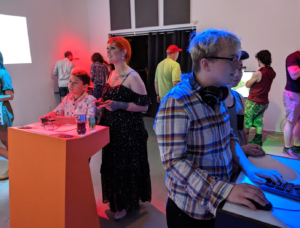 LIKELIKE formulated a show devoted to virtual museums where the audience experienced digital artworks by hundreds of global artists.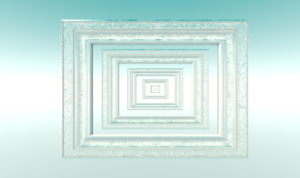 LIKELIKE is located on
205 North Evaline St
Pittsburgh, PA
For detailed information and further exploration of LIKELIKE, go to their website, and contact hello@likelike.org. 
Find them on social media as well!
Twitter: @likelikearcade
Facebook: LikeLike