Eye Contact
Rafael Abreu Canedo (2013)
Rafael Abreu-Canedo, a third-year MFA student in the CMU School of Art, created the video installation Eye Contact, in which a series of projections situated in public spaces in Istanbul presented recordings he collected of the eyes of displaced Kurds—who are otherwise "hidden" persons in Turkey. Eye Contact was supported by Microgrant #2013-039 from the Frank-Ratchye Fund for Art @ the Frontier (FRFAF).
Abreu-Canedo writes: Often what is not spoken out loud is expressed exquisitely in the eyes. Our eyes serve as conduits of information we have relied on for thousands of years. For Eye Contact, I spent two summers in Turkey, speaking to displaced Kurds about their experiences of the violent conflicts of the 1980's and 90's. During this process, I video-recorded them as they recalled memories and experiences of extremely traumatic events. Focusing on the eyes became a strategy for uncovering what perhaps wasn't being said. Maybe even what could not be said.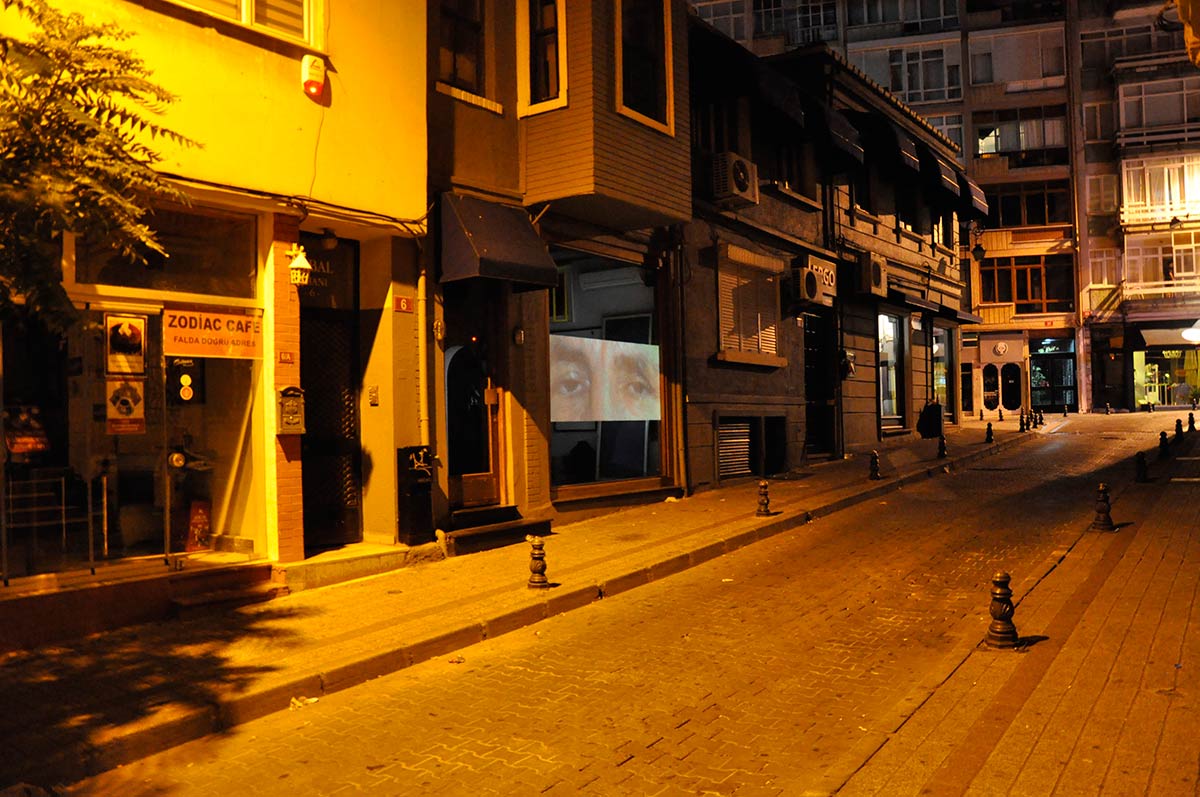 These eye videos were placed in several public locations in Istanbul for people to encounter, facilitating an experience that is not about policing ideological boundaries, but instead, seeing themselves in those eyes and empathizing with the feelings recognized therein. In addition, every shop owner's participation in the project, by donating their display-windows, became an index of their solidarity with the cause. Eye Contact provided a model for solidarity, while promoting empathy and communion.
Anonymity was a key concern for the Kurdish population who were fearful that the Turkish government had files on them. This tight cropping of the eyes became a great source of comfort for participants.
At the crux of this entire investigation is one of my central concerns: What happens when you subvert expectations about what a population has defined as "other", "marginal" and/or "abject", by mediating their encounter with this "abject other" in ways that stimulate the neurological circuitry of familiarity, intimacy and empathy?