Entangled Stories of the Anthropocene
Priyanka Bista (2023)
"An ode to the Late Makuna, the Elephant Don of Koshi, Priyanka Bista along with Collective Work from Nepal and Pittsburgh"
In Koshi Tappu, Makuna, a wild bull elephant, died from electrocution in 2021. Unfortunately, this is a typical fate for wild elephants migrating through a human-dominated landscape in Nepal. This session will focus on understanding the overwhelmingly anthropocentric relationship between humans and elephants. Paying tribute to the late Makuna, this session will bring forward local and global understanding of this conflict.
The drawings were drawn by Priyanka Bista, Ann Mulgrew, and Mai Tian. In addition, the films feature stories by local community members of Koshi Tappu.
Entangled Stories of the Anthropocene brings light to the complex, conflicted, and intertwined relationships shared between both marginalised human and nonhuman stakeholders coexisting in Koshi Tappu, Nepal. From mugger crocodiles, rock pythons, elephants to poachers, weavers, farmers, and fisherfolks, this series will give platform to the many voices and stories with the hopes to rewrite and recreate new collaborative multispecies stories.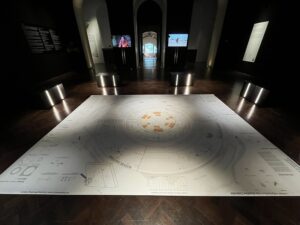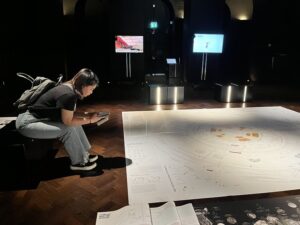 Koshi Tappu Learning Grounds. This series has been supported by the Frank-Ratchye Further Fund from the Frank-Ratchye STUDIO for Creative Inquiry, Grant# 2023-033, Carnegie Mellon University, KTK-BELT studio, and Care Pavilion at London Design Biennale 2023.
Additional images can be found here.