Bob & Dave & Ren
Ben Gansky (2016)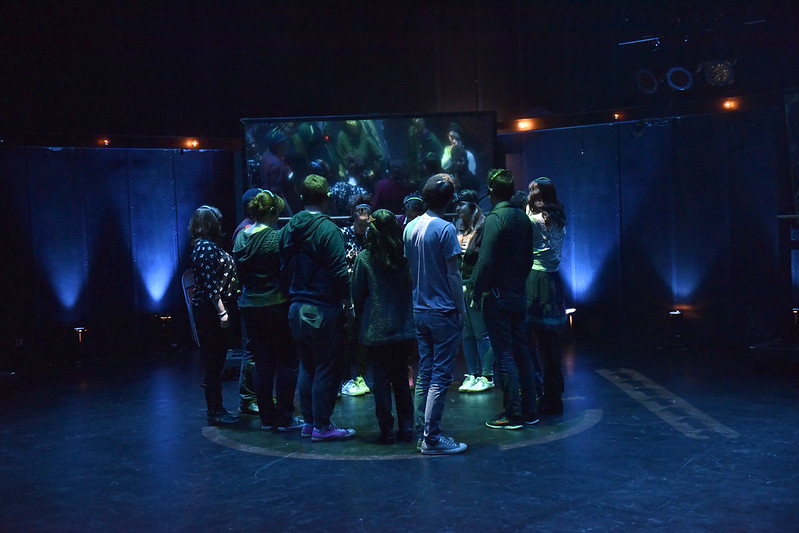 Bob & Dave & Ren, a production conceived, written, and directed by School of Drama MFA student Ben Gansky, is "a jumble of aesthetic theory, participation, and Dirty Dancing—with a few surprises along the way." The performance was presented March 23–25, 2016 at Carnegie Mellon University's Helen W. Rauh Studio Theater, and was supported in part by Grant #2015-015 from the Frank-Ratchye Fund for Art @ the Frontier.
Bob & Dave & Ren explores what it means to be an artist, and what art is intended to do for its audience. Its first act draws heavily from Dirty Dancing and other romantic comity tropes; this act promotes the idea of art as a reminder of meaningful past experiences, much like the representational work of David Hockney.
The second act of BDR draws from the non-representational aesthetics of Robert Irwin, compelling the audience to live "in the moment" and see the beauty in their immediate surroundings. In this act there are no actors; instead every audience member wears FM radio headphones with voices that command their actions—and ask them to leave their seats, move though the space, and even enter the theatre next door.
The final act sought to combine these two artistic paradigms by bringing back the actors and having them dance for over 20 minutes straight, demanding a huge amount of energy. The sight of real humans moving and sweating so close to the audience makes it impossible to ignore the reality of the here-and-now, while at the same time finding meaning in the representational story.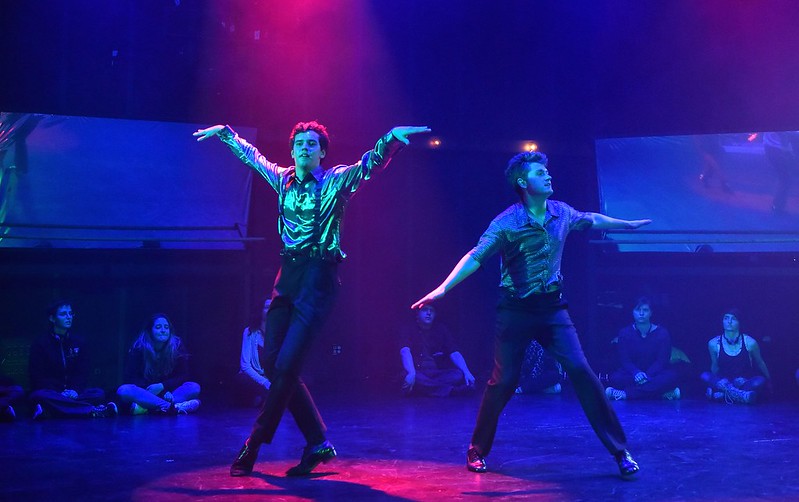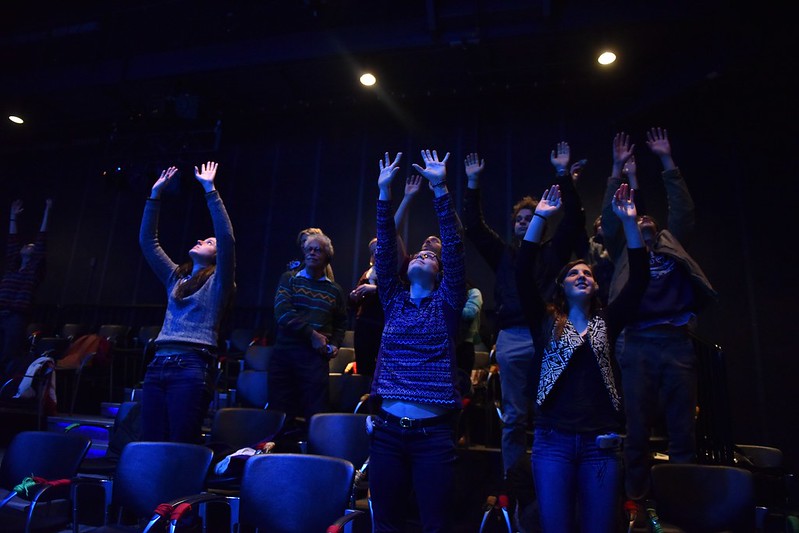 Credits
Director : Ben Gansky
Scenic Design : Lindsay Coda
Costume Design : Domitille Angoulvant
Lighting Design : Ben Vigman
Media Design : Akiva Krauthamer
Video Engineer : Jessica Medenbach
Video Engineer : Timothy Sherman
Media Assistant : Joe Mertz
Sound Design : Aaron Landgraf
Dramaturgy : Burke Louis
Photo Credit : Louis Stein