Balance from Within
(2010)
"Balance comes from within. It's a delicate act, and sometimes we fall down."
In Jacob Tonski's Balance from Within (2010-2013), a 170-year-old sofa balances precariously on one leg, continuously teetering, responding internally to external forces. Within the body of the sofa, a robotic assembly maintains balance dynamically. As the sofa begins to fall, the mechanism senses tilting and exerts a force appropriate to counter the falling, resulting in an endless wobbling back and forth. The piece is a meditation on the nature of human relations, and the things we build to support them.
Tonski is an assistant professor at Miami University, Ohio in the Armstrong Institute for Interactive Media Studies (http://aims.miamioh.edu) and the Department of Art (http://arts.miamioh.edu). Support and research for Balance from Within began through a residency at the Frank-Ratchye STUDIO for Creative Inquiry in summer 2010, made possible through support from the Pennsylvania Council for the Arts. The project was completed in 2013 with finishing support from the School of Creative Arts, Miami University, Ohio, and exhibited at the 2013 FILE festival in Brazil. More information can be found on Jacob Tonski's web site, jacobtonski.com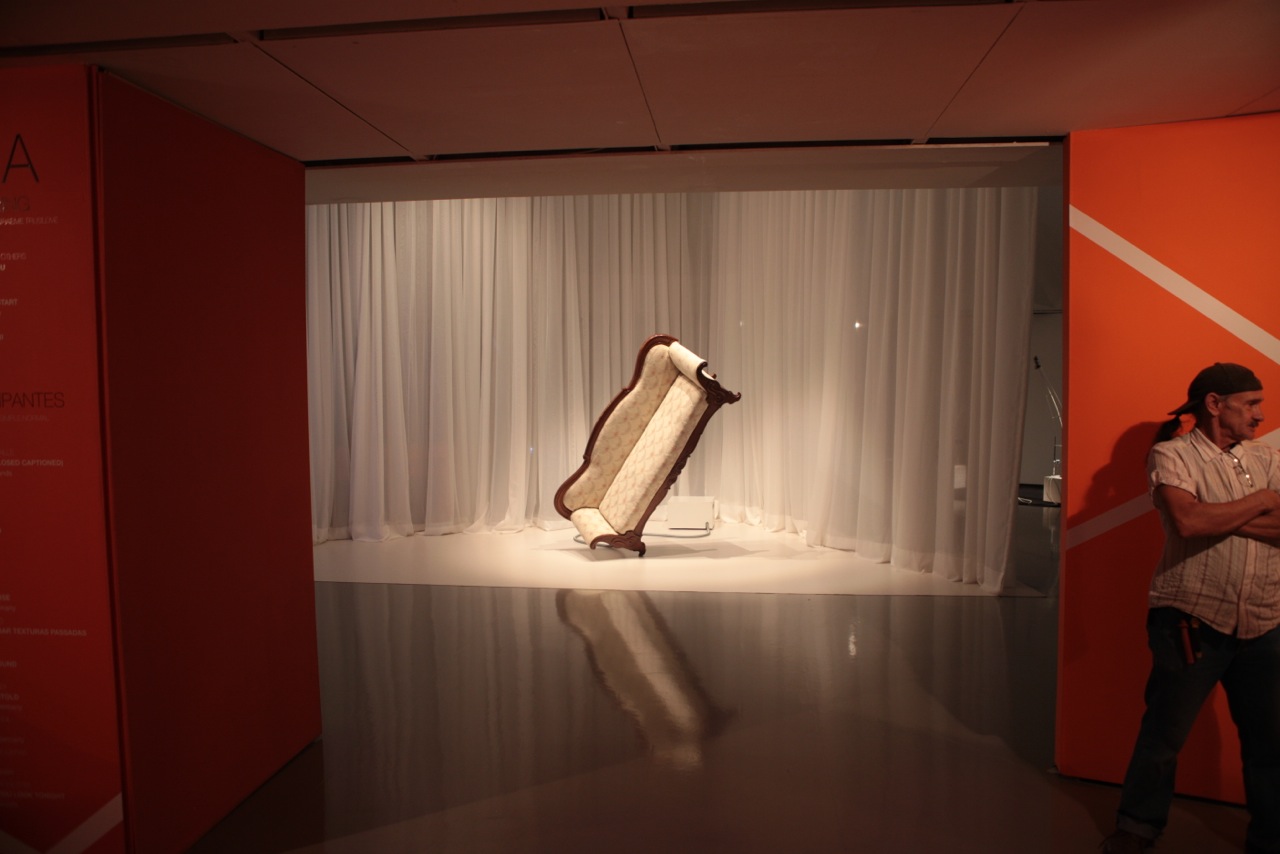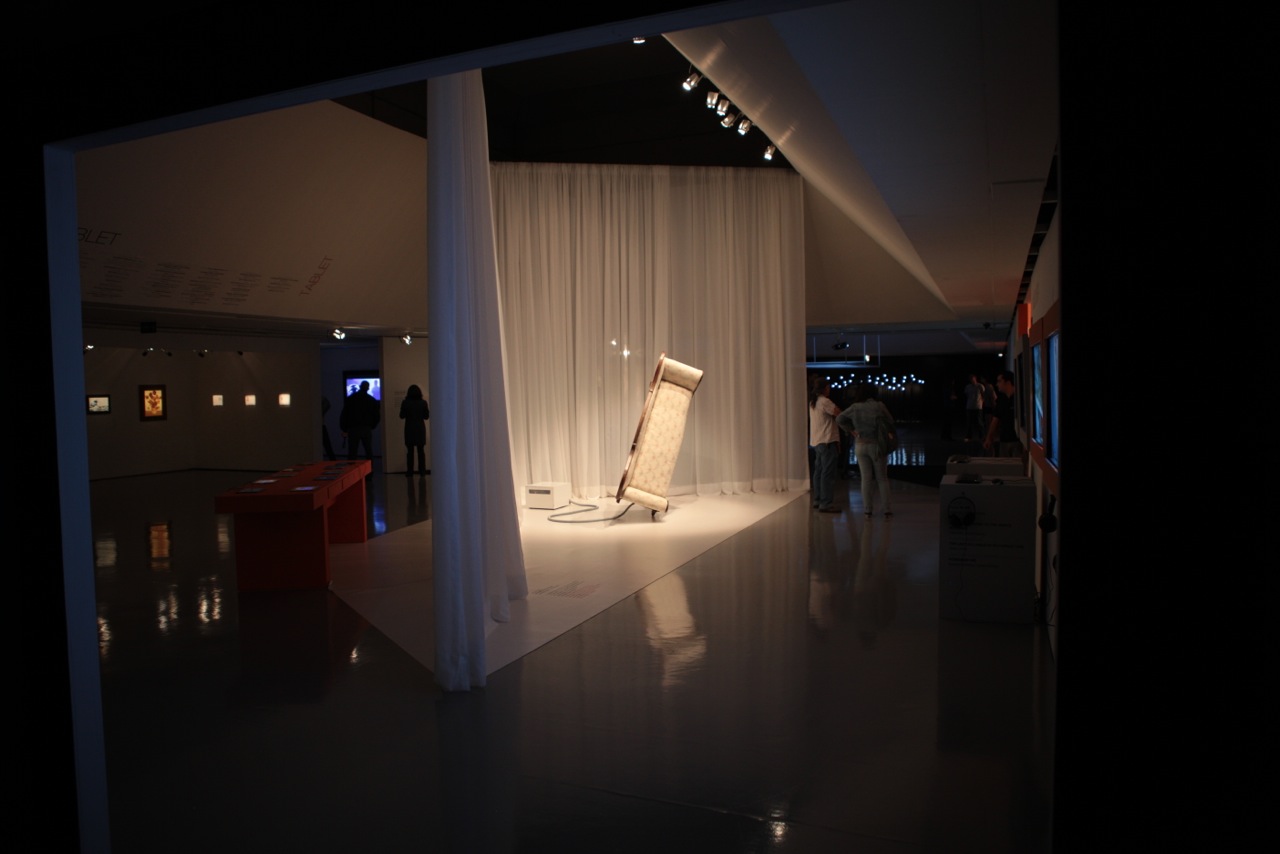 Jacob Tonski, Balance from Within (2010-2013) from STUDIO for Creative Inquiry on Vimeo.
Jacob Tonski acknowledges the Oxford Community Arts Center, Oxford Ohio and Caroline Croswell for the opportunity to film the piece in such a wonderful location; Lynn Johnson and the Miami University Instrumentation Lab for electrical engineering consultations; Seth Cluett, Emily Moorhead, Garth Zeglin and John Sneckenberger.
Press about Balance from Within:
1. Fast Company – Watch A 170-Year-Old Sofa Balance On One Leg – 8/29/2013 or as PDF
2. CNET Australia – Antique sofa finds balance through robotics – 8/28/13 or as PDF
3. Creative Applications Network – Balance from Within – 170-year-old robotic sofa balances on a single point – 8/26/13 or as PDF
4. Huffington Post – Nope, This Magical Balancing Sofa Is Not An Optical Illusion. It's Art. – 8/26/13 or as PDF
5. Gizmodo – Whoa, This Sofa Balances On One Leg Thanks to Spacecraft Technology – 8/26/13 or as PDF
6. PopSci – Watch This Robotic Sofa Balance On One Leg – 8/26/13 or as PDF
---
People