Atlas of Depression
Joshua Brown

(2019)
Performed in a landscape of living rooms, Atlas of Depression by Joshua Brown mixes documentary voices from the CMU School of Drama community with an open-mic karaoke party, in an attempt to look directly at the face of depression and see something through the familiar fog. Using testimony, media, and song, Atlas will strive to answer the question, at least for one night: What is this?
Atlas of Depression has gone through multiple iterations; it's an idea that has stuck with Eben since his years as an undergraduate. In 2018, he began interviewing students, collecting material, and shaping the piece as it exists today.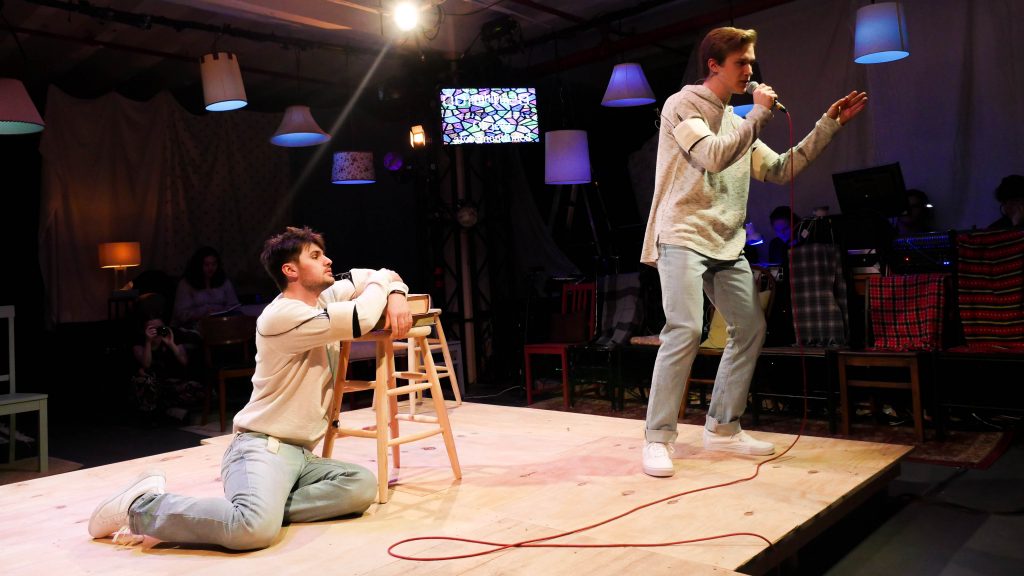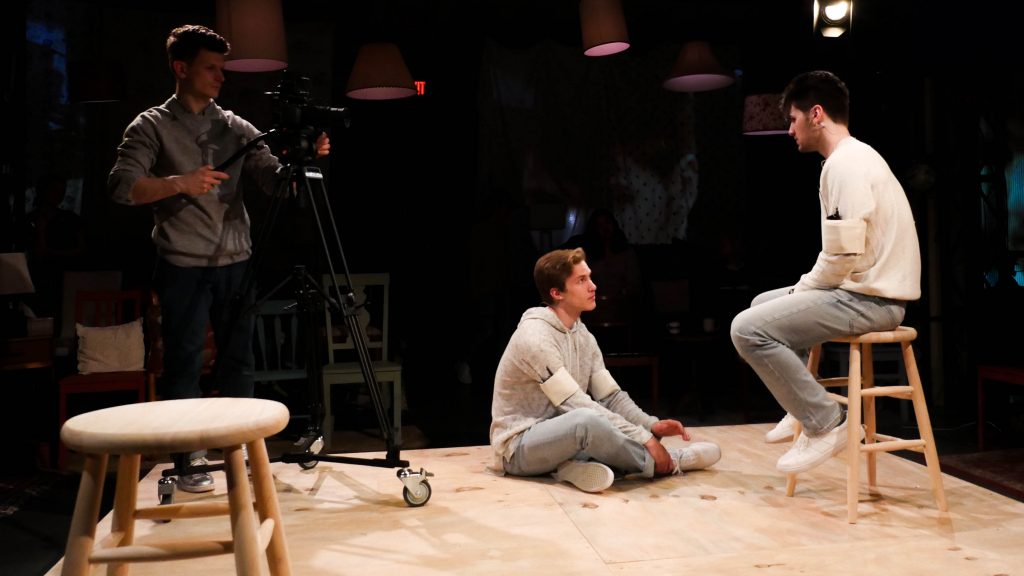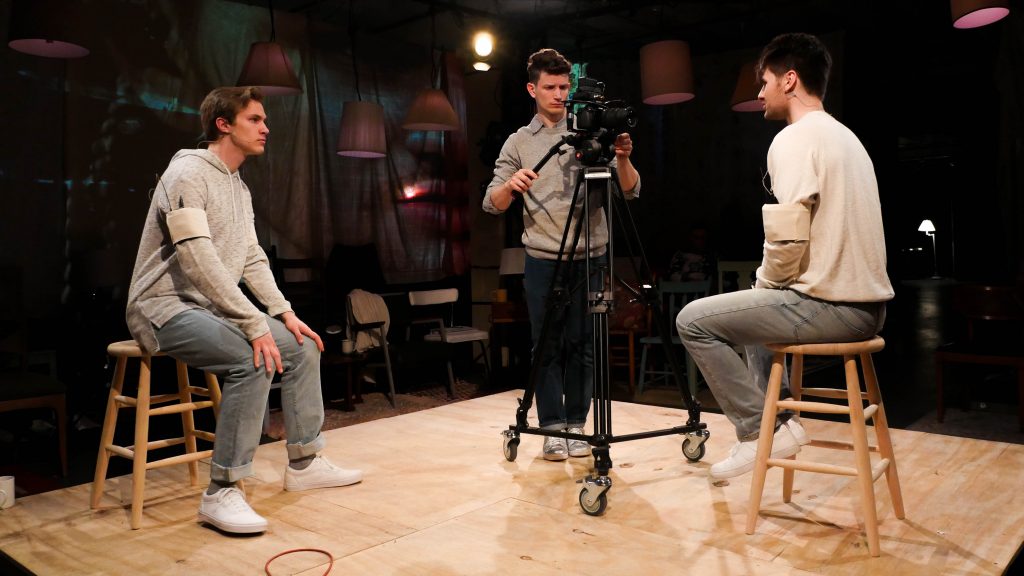 Atlas is the product – literally and figuratively – of candid conversations. As such, it's an exploration into the "what" and "how" of depression, an intimate, everyday portrait of real people's experiences. Verbatim theatre foregrounds its subjects as co-creators whose words and experiences serve not only as inspiration, but as direct quotations within pieces. Atlas takes verbatim theatre to the next level – not only quoting the interviewees in the text, but in the delivery. The actors will be given in-ear monitors through which they will be fed their lines directly from the mouths who originally said them. We are editing audio recorded from the interviews according to the script, such that the actors must repeat not only the concent, but the mannerisms of speech in an act of radical listening. In this way, the actors become catalysts, through which the interviewees can speak freely.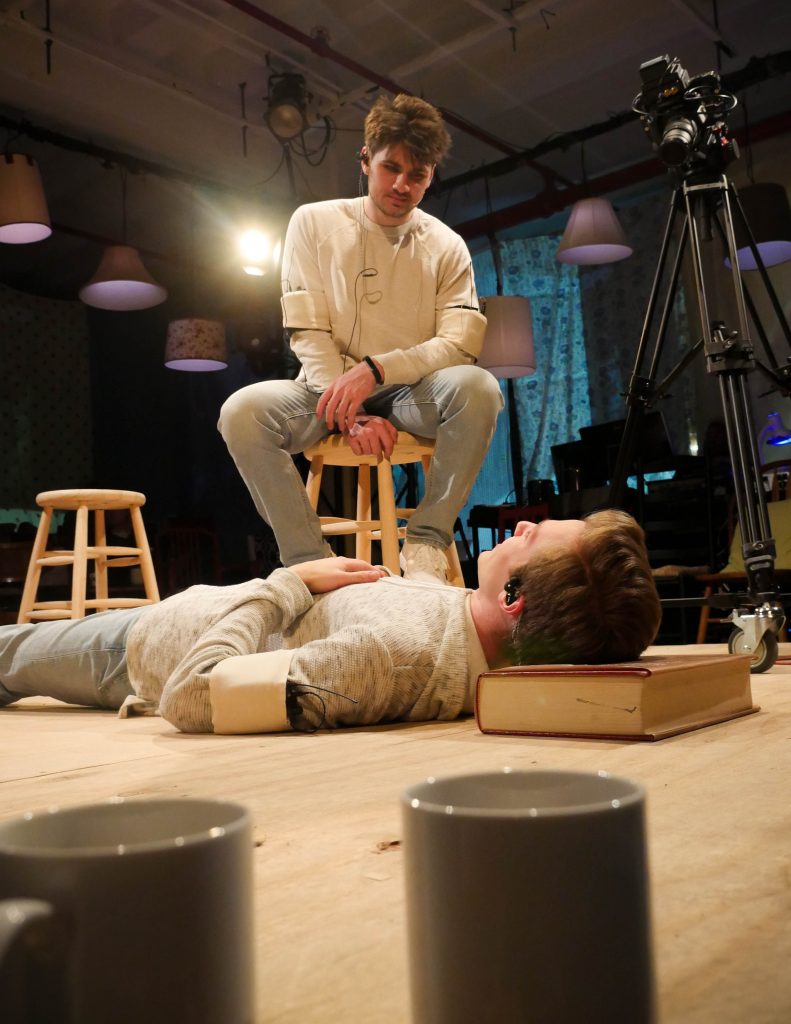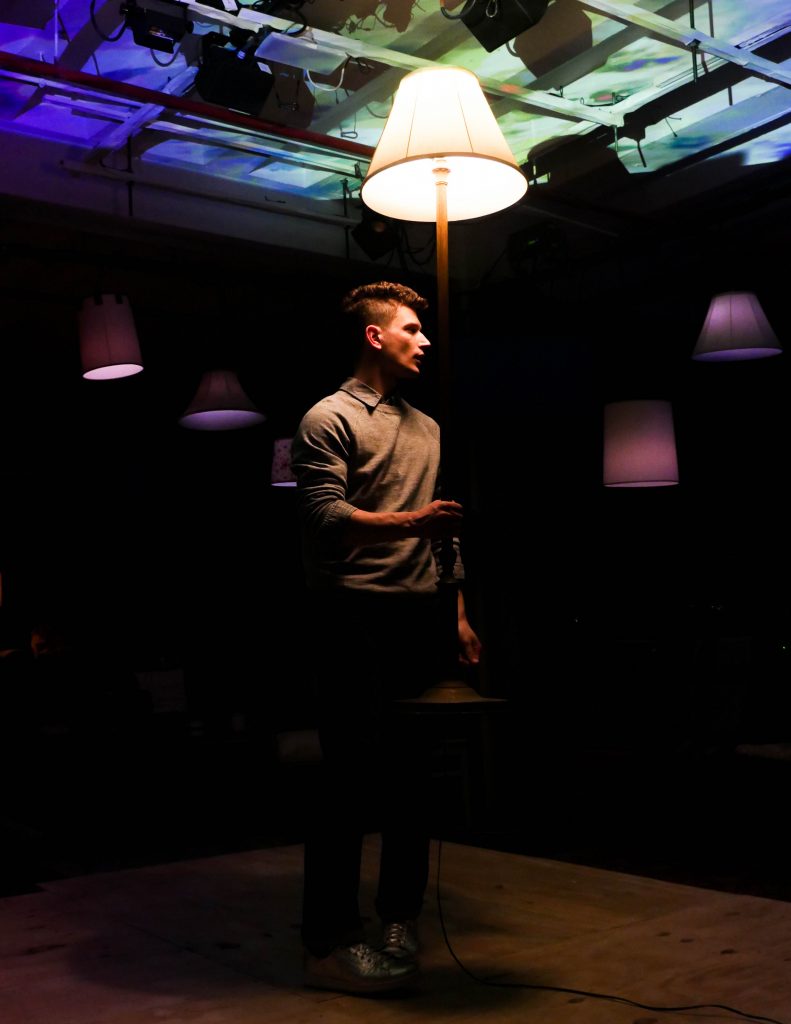 This project was made possible by microgrant# 2019-039 from the Frank-Ratchye Fund for Art @ the Frontier.