Amm(i)gone
Adil Mansoor (2019)
Amm(i)gone is an auto-theoretical experimental production by Pittsburgh-based artists and educator Adil Mansoor.
Mansoor writes on the origin of the project…
"Amm(i)gone is an adaptation of Sophocles's Antigone as an apology to and from my mother. In Antigone, I see a feminist, an agitator, and an anti-establishment revolutionary. I also see a woman prioritizing her brother's burial over her own life. Since discovering my queerness, my mother has spent many nights praying for my return to Islam to escape eternal damnation. I have spent just as many hours trying to convince myself this is how my mother loves my queer brown body. In an effort to understand each other and this text, I have asked my mother to join me as a dramaturg on this project. She has said yes…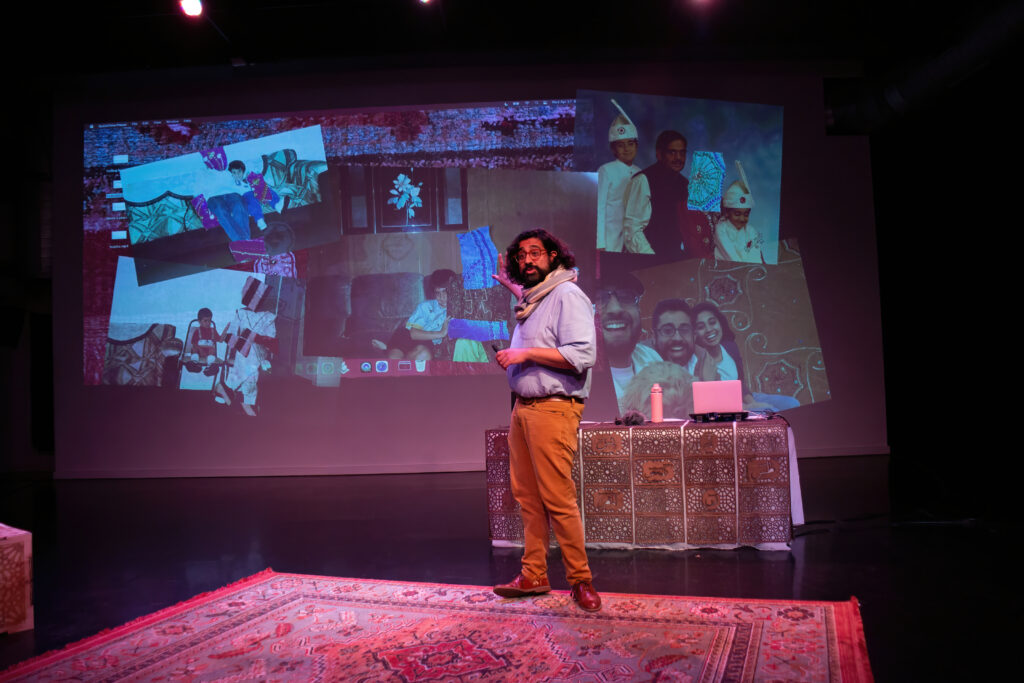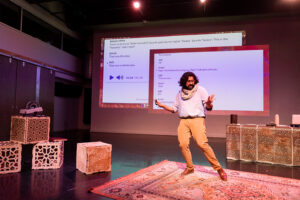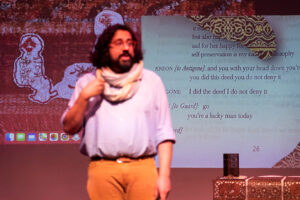 FRFAF made it possible for me to travel and spend 1 week with my mom to initiate the project this past March. Together we investigated Antigone and, as my mom is want to do with everything, she prescribed me Quranic verses, prayers, and Hadith as ways to contextualize the play. We read different adaptations of the play, watched videos of multiple productions, and talked about the text from a dramaturgical perspective. My mother has no theatre training and generally has a disdain for the art form, but she approached the text as any rigorous actor might. She has a natural instinct to talk about action, intention, and relationship. Her insights into Antigone's choices were deeply illuminating about her own beliefs and experiences.
I documented the process by recording all the audio and have begun to create original performance material haunted by Antigone, enveloped in the teachings of the Quran, and filtered through our conversations regarding morality, obligation, and the afterlife. I have been transcribing and translating hours of recorded material from our week together and the resulting text has become foundational to my performance work. I have also been experimenting with performing alongside the audio itself making my mom's voice integral to the piece. I am curious what can my mother can teach us about loving across faith?
Next up, I will be performing a 10-minute excerpt from the piece at the Bronx Academy of Arts & Dance as part of their #Tightslap performance series in June. I will also be attending the Swarm Artist Residency in Iowa this July. Additionally, I have a 12-week residency at the Kelly Strayhorn Theatre in Pittsburgh to continue developing the work and host a work-in-progress showing at the end of August."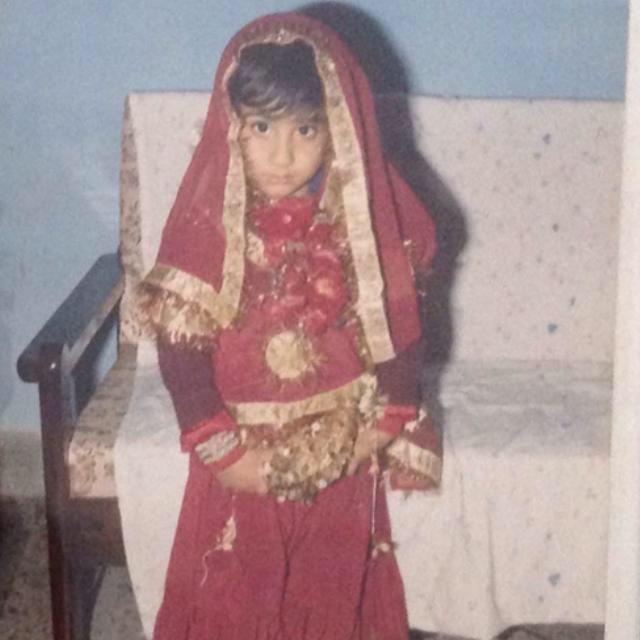 The exploratory stages of this project were supported with grant# 2019-035 from the Frank-Ratchye Fund for Art @ the Frontier.