Algorat Collective
Char Stiles, Connie Ye, Tatyana Mustakos, and Caroline Hermans

(2018)
Led by CMU students, Char Stiles, Connie Ye, Tatyana Mustakos, and Caroline Hermans, Algorat was founded at the Frank-Ratchye STUDIO for Creative Inquiry in 2018-2019. It is a collaborative rat-centric computational arts collective, which provides irreverent and interactive games and generates game artworks from farcical dating shows to customizable Christmas sweaters. Since its inception, Algorat's games gained over 1 million players. 
Here are some examples of their games, check out the intimate rat-centric whimsy world!
The Ratchelor – Players play as the Ratchelor, a smokin' hot rat, and slowly narrow down their love prospects until they find their soulmates.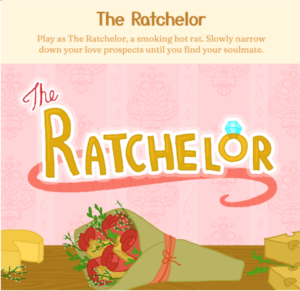 Sweateratcreator – Design a sweater for the little cute rat. Players can design the front and back looks of "ratty" sweaters and the design will be visualized in a 3D format.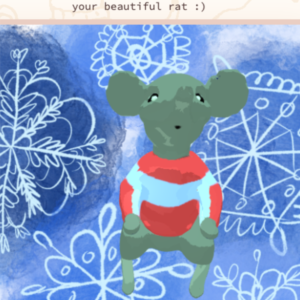 congRATulation – This little animation generates a graduation e-card for rat lovers. Users can customize their and the recipient's names and send a sweet message to friends and families.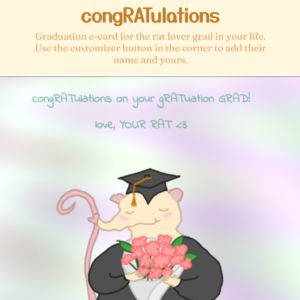 Feel free to browse through their website and try out these computational rats games:
And follow on their social media
Twitter: @alg0rat