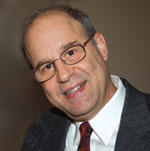 Kenneth Love
Former Fellows
Kenneth Love is a film director, producer, and still photographer who has worked on dozens of specials for National Geographic Television & Film.
Love specializes in portrait and natural photography. He has photographed Nancy Reagan, the king of Spain, Jane Goodall, Robert Ballard, and Louis Alvarez. Love's natural photography includes award-winning photographs of chimpanzees in Tanzania, alligators in the Okeefenokee Swamp, and koalas in Australia.
Love has also worked on more than 30 award-winning National Geographic Television & Film Specials. He won Emmy Awards for Individual Achievement in Sound Recording for two National Geographic specials, Serengeti Diary andRealm of the Alligator. Additionally, Love received Emmy nominations for Living Treasures of Japan, Egypt: Quest for Eternity, Ballad of the Irish Horse,Chesapeake Borne, Amazon: The Flooded Forest, Bali: Masterpiece of the Gods, and Jane Goodall: Among the Wild Chimpanzees.
Most recently, Love produced and directed One Shot: The Life and Work of Teenie Harris, a film about the famous Pittsburgh Courier photographer. Because of the film, Harris's story received heavy media attention from the New York Times, the Pittsburgh Post-Gazette, the Tribune Review, and several network news shows.
Love created and founded Pittsburgh Voyager, an outreach program for elementary and high school students that links science and technology education with real world application. Voyager is currently the U.S. Navy's largest outreach program in the country.
Love grew up in Pittsburgh, Pennsylvania. He received a B.A. in economics from the University of Pittsburgh and an M.F.A. in film from Carnegie Mellon.