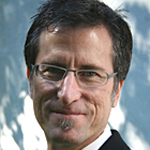 Bruce Lindsey
Former Fellows
As a teacher and administrator, Bruce Lindsey has made significant contributions to beginning design education, sustainable design education, and community design education. He served as head of Auburn's School of Architecture from 2000-06, and in 2005, he received the AIA's National Teaching Honor Award for his work in beginning design at Auburn. Before that, he taught at Carnegie Mellon University, where he served as associate head of Carnegie Mellon's School of Architecture and as associate professor of art and architecture from 1994-2001. In 1997, he co-chaired "Not Only But Also," the 14th National Conference on the Beginning Design Student in Pittsburgh. Lindsey has been a visiting professor at Arizona State University and at Catholic University, and was the Pierce Visiting Critic at the State University of New York at Buffalo.
Other honors include a 1993 Young Architects Award from Progressive Architecture and a 2002 AIA Design Merit Award for his extensive renovation, with EDGE Architecture, of the Society for Contemporary Craft in Pittsburgh, one of the nation's oldest and most influential craft institutions.
Lindsey's research has long focused on applying digital tools to design and construction practice. In 1992, his work in digital-aided manufacturing was cited by Engineering News Record as one of the year's 10 most significant contributions to the construction industry. His book Digital Gehry: Material Resistance Digital Construction (2001) explores the use of technology in the design process of architect Frank Gehry.
A practicing architect, Lindsey worked with Davis + Gannon Architects to design the Pittsburgh Glass Center, which earned a gold rating under LEED guidelines. The project also received a Design Honor Award from the American Institute of Architects (AIA) and was chosen as one of 2005's top 10 green buildings by the AIA's Committee on the Environment.