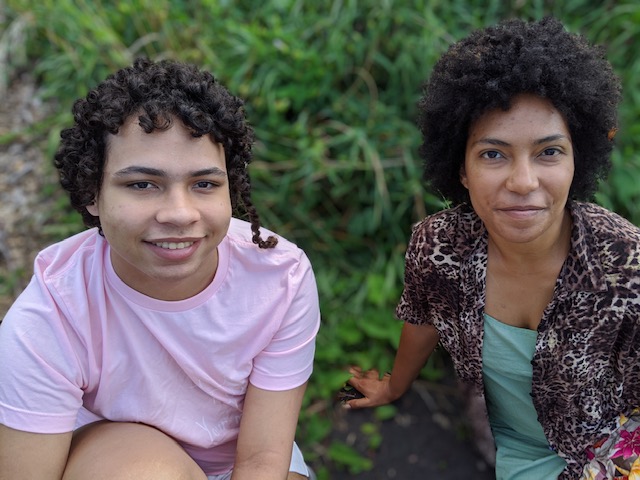 Black Dream Escape
Artists-in-Residence
Former Fellows
"Black Dream Escape is a therapeutic practice that focuses on Black and Indigenous rest/sleep/dreams. Black Dream Escape educates, guides, and soothes. Using original music and original meditation scripts, we guide people into a rested state. Our practices soothe the parts of the self that struggle with stillness, boredom, and self-worth. We educate individuals and the wider ethos about the overdue sleep and rest debt that Black and Indigenous people have been forced to accumulate." – Black Dream Escape
Onika Reigns
Onika Reigns is a musician, songwriter, licensed, historically poor Black,
Native Queer therapist. She has served as a self-described rest doula since
2015, building nap installations and sleep spaces throughout the city of
Pittsburgh. Onika co-created Black Dream Escape with Windafire in 2018, and
now spends her days writing lullabies and guiding Black and Indigenous people
through their own rest practices.
Windafire
Windafire is a 17 year old healing artist who uses music, fashion, magic and
meditations. His first single, "Alive With Pride" produced by Liz Berlin
through Creative Life Support, had its debut as an opening act for Big Freedia
at People's Pride Pittsburgh in 2019. He is an active co-collaborator with rest
doula Onika Reigns on Black Dream Escape which is a monthly art installation
centering Black sleep and rest. By using original meditations and lullabies,
they soothe unrest through a live expression of their own rest practices. He is
also an active member of Dreams Of Hope and an intern with Youth Express.