Zoe Sandoval and Matthew Ragan Artist Talk (LIVE! Art&&Code)
November 10, 2023 5:30 PM–7:00 PM
Frank-Ratchye STUDIO for Creative Inquiry
College of Fine Arts, Room 111
4919 Frew Street
Pittsburgh PA 15213
Zoe Sandoval, Matthew Ragan
All LIVE! Art&&Code events are documented. Please feel free to speak to a STUDIO staff member if you would not like to be seen in any photographs or video.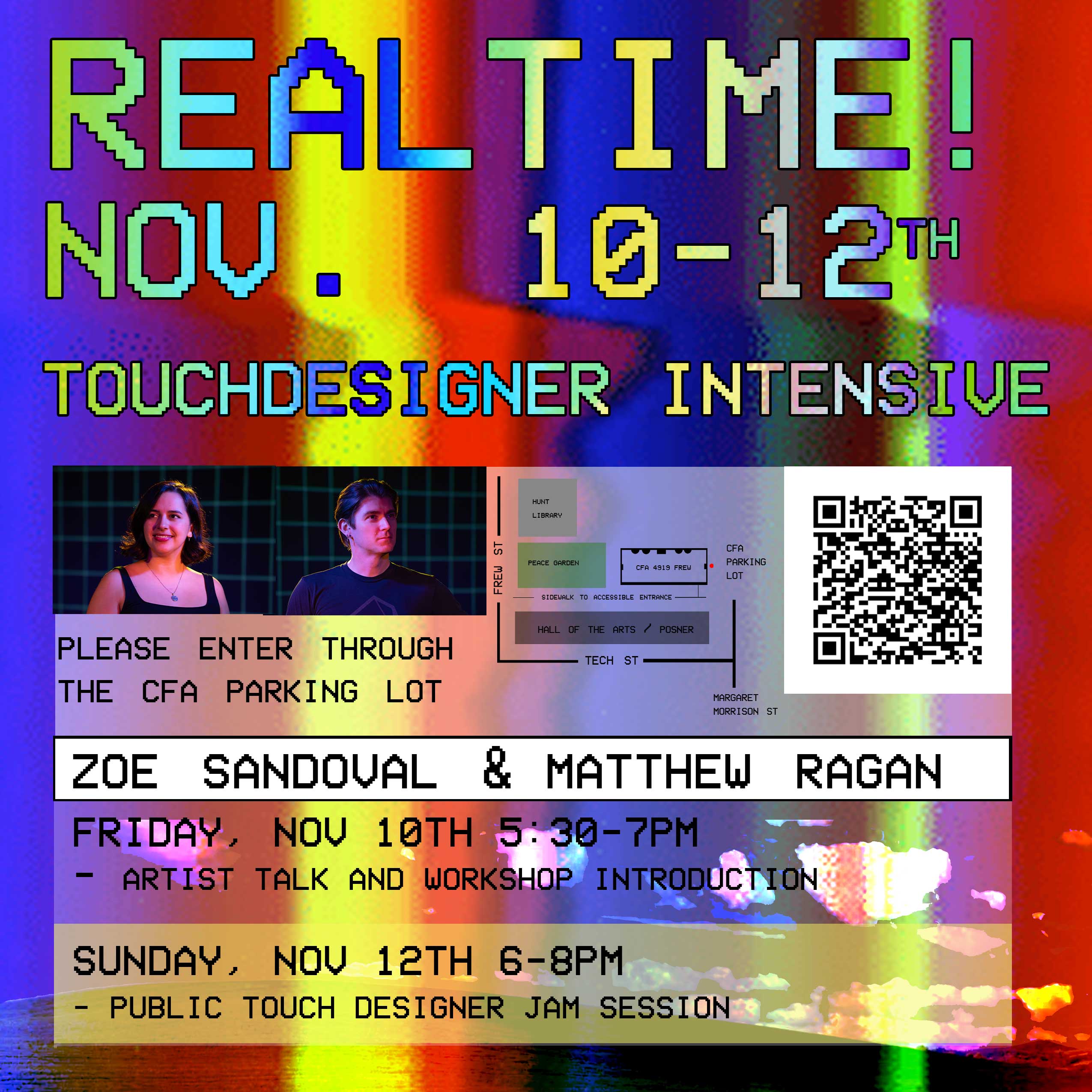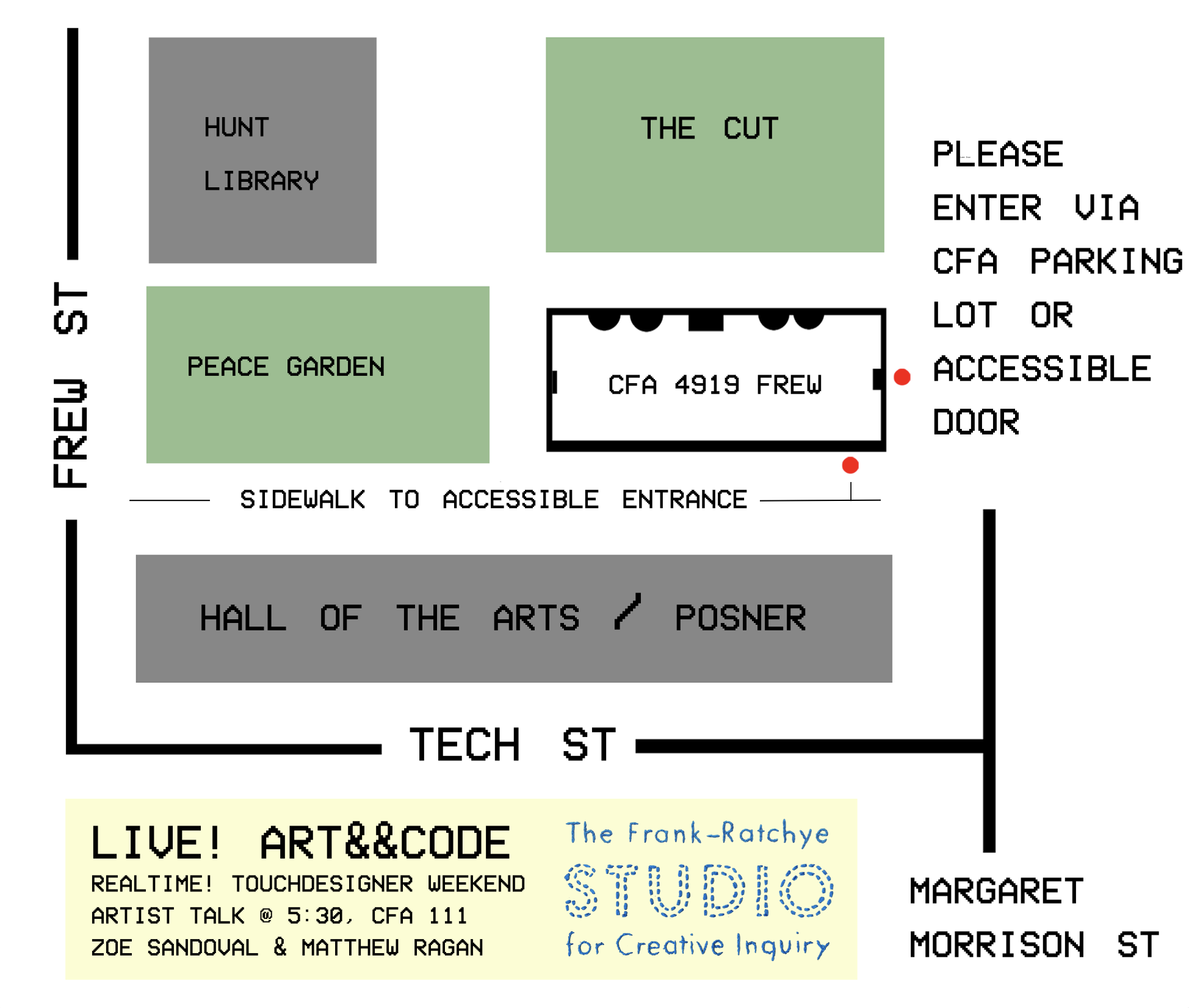 Join us for an artist talk with Zoe Sandoval and Matthew Ragan — two of the co-founders of SudoMagic — for a look inside their studio, their work on the Frida immersive experience, and their latest project, Calaveras (This is Not a Sugar Skull).
SudoMagic is a boutique software and design studio that partners with organizations to bring their creative and technical ideas to life. The team at SudoMagic has produced everything from branded activations to immersive experiences, from permanent installations to bespoke pipeline tools and resources.  Their clients include Meta, T-Mobile, UCLA, and Derivative among others.
In addition to commercial work, SudoMagic is an education and research focused studio. Most recently they collaborated with Derivative, makers of the TouchDesigner software, to help develop the official TouchDesigner Curriculum.
Along with the talk, SudoMagic will be hosting a two-day introductory workshop on TouchDesigner — a visual programming environment for creating everything from visual sketches to robust applications. Over the course of two days, participants will walk away with: an understanding of working with the environment, creating realtime video effects, rendering 3D scenes, and building communication pipelines to other tools. This workshop will largely be focused on experimentation tools for live performance, and will culminate with a public jam session.