teamLab
November 2, 2022 4:30 PM–5:30 PM
Frank-Ratchye STUDIO for Creative Inquiry
College of Fine Arts - Room 111
4919 Frew St, 15213
Daisuke Sakai
Space is limited for this event, complete this short RSVP in order to attend.
Join us in the STUDIO on November 2nd 2022 from 4:30 to 5:30pm for a presentation from
teamLab. 
You may join Daisuke Sakai for conversation after the talk in the CFA Great Hall while the STUDIO transitions into an evening work session for the Experimental Capture course.
Daisuke Sakai, a co-founder of teamLab, will speak about the theme of 'Relationships Among People', one of teamLab's concepts which aims to explore a new relationship among people, and to make the presence of others a positive experience through digital art. Sakai will introduce such concepts along with teamLab's works.
CMU alumna Yixiao Fu, who works as a Catalyst for teamLab, will also join us online to discuss her activities as a student and the projects she has been working on since joining teamLab.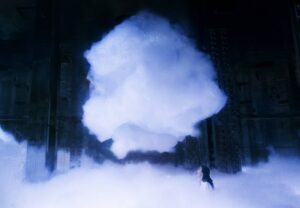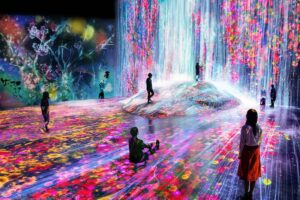 teamLab (f. 2001) is an international art collective. Their collaborative practice seeks to navigate the confluence of art, science, technology, and the natural world. Through art, the interdisciplinary group of specialists, including artists, programmers, engineers, CG animators, mathematicians, and architects, aims to explore the relationship between the self and the world, and new forms of perception.
This event is co-sponsored by the School of Architecture's Computational Design Lab chaired by Prof. Daniel Cardoso Llach.