STUDIO Open House
November 11, 2022 4:30 PM–6:30 PM
4919 Frew Street
College of Fine Arts Building - Room 111
Pittsburgh, PA 15218
STUDIO Team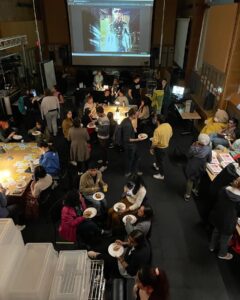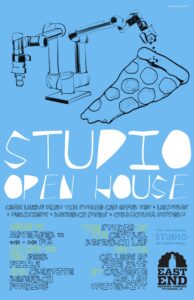 Join us in the STUDIO on Friday November 11th from 4:30 to 6:30 PM for a STUDIO OPEN HOUSE!
Whether it's been a while since your last visit, or your first time here, we want to see you!
The STUDIO is the Creative Research Lab for the College of Fine Art at Carnegie Mellon University stewarding and supporting creative-research, boundary pushing projects, innovative workshops, lectures, screenings, and so much more.
Come learn about our multiple creative research funding streams including the Steiner Visitor Invitation Grant & Frank-Ratchye Further Fund.
We'll have treats from our good friends at East End Brewing Company including house-made Pizza Beer Cider and Seltzer. Come for the cash, stay for the food, but most of all, get to know us!
The STUDIO in its current iteration consists of Director Nica Ross, Associate Director Harrison Apple, Program Coordinator Bill Rodgers, Business Manager Linda Hager, Financial Assistant Carol Hernandez, and Videographer Olivia Cunnally.