Dylan Robinson
April 27, 2021 12:00 PM–1:30 PM
Steiner Invitation Series
Please RSVP to this event using the embedded form below.
---
Dylan Robinson
will engage in a cross-disciplinary discussion with CMU faculty members Anne Lambright (Head, Department of Modern Languages), Sartje Pickett (Associate Professor, School of Drama), and Richard Purcell (Associate Professor, Department of English) about his book 
Hungry Listening
and his recently published letter "
To All Who Should be Concerned.
" His work articulates the pervasive structures of settler colonialism and white supremacy in forms of listening, which are central to music education and performance but extend far beyond to other disciplines.
---
About the speaker: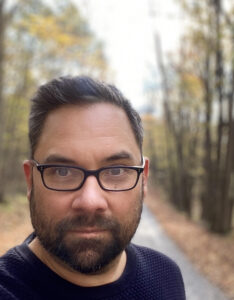 Dylan Robinson is a xwélmexw (Stó:lō/Skwah) artist and writer, and the Canada Research Chair in Indigenous Arts at Queen's University. He is the author of Hungry Listening (published by University of Minnesota Press, in 2020), a book that examines Indigenous and settler colonial forms of listening. His current research focuses on the material and sonic life of Indigenous ancestors held by museums, and reparative artistic practices that address these ancestors incarceration in museums. Other publications include the co-edited collections Music and Modernity Among First Peoples of North America (Wesleyan University Press, 2019) and Arts of Engagement: Taking Aesthetic Action In and Beyond the Truth and Reconciliation Commission of Canada (Wilfred Laurier University Press, 2016).
---
Please RSVP to this event using the form below: