Darrell Thorne – Visiting Artist @ the STUDIO and the Warhol Museum
April 1, 2022 8:00 PM–9:00 PM
117 Sandusky Street
Pittsburgh, PA 15212
Scott Andrew, Darrell Thorne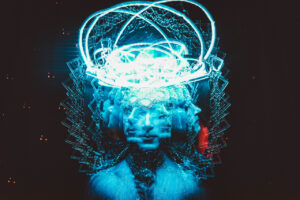 Join us at Friday, April 1st in the STUDIO and at the Andy Warhol Museum for a two
FREE
Good Friday events full of queer dramatic fantasy, excess, and opulence infused with storytelling by celebrated performance artist,
Darrell Thorne
.
From 11:30-12:30 PM, Darrell will present a 1 hour lecture/Q&A with Scott Andrew's Activated Animorphs class in the STUDIO for Creative Inquiry (
Please RSVP
). Then at 8PM at the Warhol Museum, Darrell will present a new live performance followed by a discussion with artist
Heidi Wiren Bartlett.
Tickets are available at
the Warhol website
.
Darrell Thorne (b. 1976, Branson, Missouri) lives and works in Brooklyn, New York. He enjoys exploring the many dualities and contradictions that exist in all facets of society, utilizing fantasy, camp, and beauty (and plenty of mirrors) to reflect on what unites and divides us. Through song, spoken word, movement, and dance, coupled with highly detailed costume and makeup, Darrell invites viewers to be transported and elevated without sacrificing entertainment. A lover of ritual, iconography, fantasy, and storytelling, Darrell attempts to channel all these elements through costuming and paint on his body, coupled with live performance. He has exhibited and performed at the Park Avenue Armory, SFMOMA, Lincoln Center, Brooklyn Academy of Music, Chashama, New York Academy of Art, Helsinki Night of Arts, The Smithsonian, Rubulad, The Mexico City Cabaret Festival, and received an NEA grant for his six week performative installation Under Glass and In Color.
This event was supported in part by the Steiner Visitor Lecture Grant from the Frank-Ratchye STUDIO for Creative Inquiry, the Carnegie Mellon College of Fine Arts Deans office, IDeATe, and the School of Art at Carnegie Mellon University.