Pittsburgh: A City Seen

This digital prototype extended "Pittsburgh Revealed," the highly successful exhibition at the Carnegie Museum of Art which showed historical and contemporary photographs of Pittsburgh. Project Director Charlee Brodsky, a documentary photographer, was one of the curators of the original exhibit.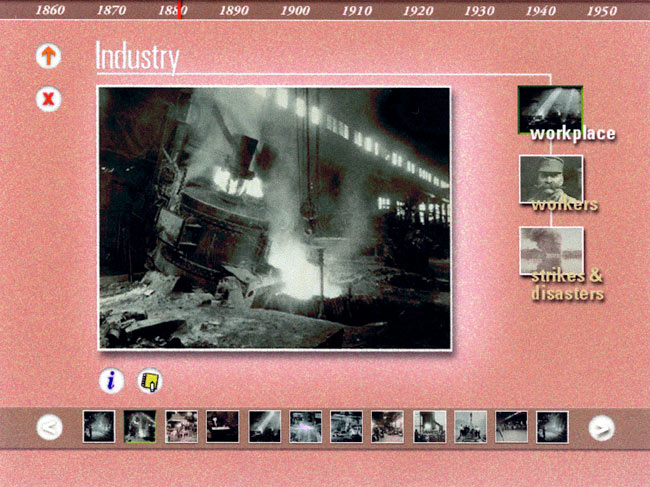 Supported by the Pennsylvania Historical and Museum Commission, this project was carried out in partnership with the Carnegie Museum of Art.