Trans-Q TV Presentation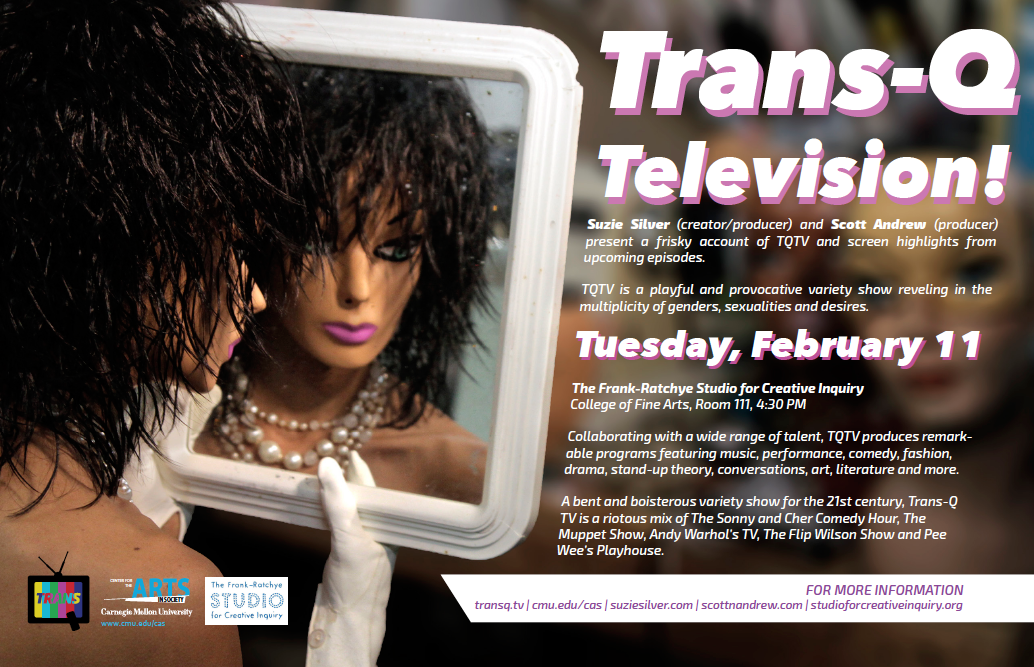 4:30PM Tuesday, February 11, 2014: Suzie Silver (creator/producer) and Scott Andrew (producer) present a frisky account of TQTV and screen highlights from upcoming episodes. At the STUDIO main space (CFA 111).
Trans-Q Television, a project of the Center for Arts in Society, is a CMU class, blog, and event series exploring gender expression, sexuality, desire and ecstatic acts of being featuring artists, performers, and scholars from around the world.