Alan Warburton – Steiner Lecture in Creative Inquiry
Tuesday · September 3 · 6:30 PM
Frank-Ratchye STUDIO for Creative Inquiry, CMU CFA-111
Free and open to the public.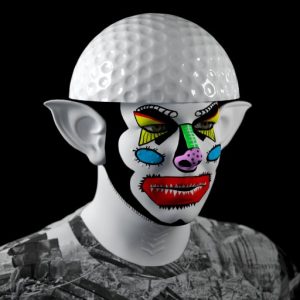 Alan Warburton is a queer British artist whose technologically articulate practice has involved the production of short films, prints, sculptures, 3D models, AR and VR experiences. Central to his work is a critically literate understanding of special effects and the commercial computer-generated image, which he explores through focused software 'studies' and video essays, the latest of which ("Goodbye Uncanny Valley") gained him a global reputation as an artist at the forefront of debates around media, film and technology. Alan studied Critical Fine Art Practice at Brighton University, and earned a practice-based New Media MA at the Centre for the Study of the Networked Image, London South Bank University. He is currently undertaking PhD in Media Studies at Birkbeck College of London.
This lecture is made possible by the Sylvia and David Steiner Speaker Series and the Frank-Ratchye STUDIO for Creative Inquiry at Carnegie Mellon University.
---
Goodbye Uncanny Valley from Alan Warburton on Vimeo.