ART && CODE: Scratch, John Maloney and Evelyn Eastmond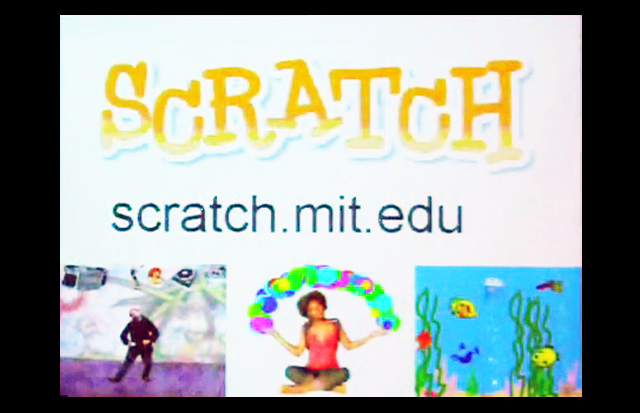 John Maloney is the lead programmer for Scratch, a new programmable toolkit that lets kids create and share their own games, animated stories, and interactive art. Scratch is designed to help people learn programming and problem solving as they create personally meaningful artifacts. Prior to joining the Lifelong Kindergarten John worked for computer pioneer Alan Kay. Under Alan, John developed key parts of Squeak, an experimental programming system for elementary school children. He also worked at Walt Disney Imagineering, where he built an experimental handheld electronic guide for theme park guests and software for a new attraction that earned the theme park equivalent of an Academy Award. Prior to working at Disney, John worked at Apple, Sun Microsystems Labs, and Xerox.
****
Evelyn Eastmond has been a member of the Scratch team in the Lifelong Kindergarten group at the MIT Media Lab for six years: first as an undergraduate researcher, then graduating with an MEng in Computer Science and now working fulltime as a developer for Scratch. Splitting her time between her home in Madison, WI and the MIT Media Lab in Cambridge. She continues to learn and grow as Scratch itself evolves and is excited to connect with Scratch and *art and code* enthusiasts from all corners of the world. Evelyn is currently teaching herself Flex, Processing and other cool things.