ART && CODE: Pure Data, Hans-Christoph Steiner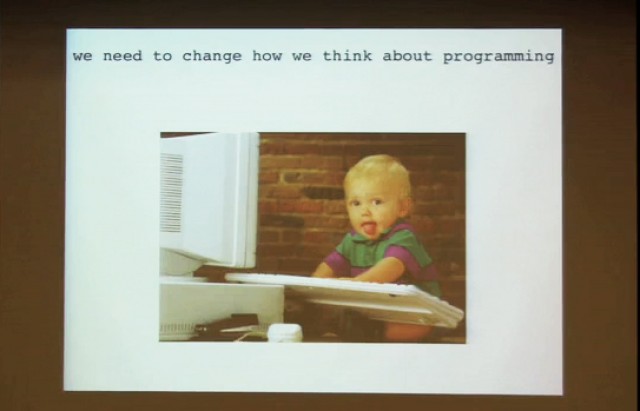 Hans-Christoph Steiner spends his time designing interactive software with a focus on human perceptual capabilities, building networks with free software, and composing music with computers. With an emphasis on collaboration, he has worked in many forms, including responsive sound environments, free wireless networks that help build community, musical robots that listen, software environments that allow people to play with math, and a jet-powered fish that you can ride. To further his research, he teaches and works at various media art centers and organizes open, collaborative hacklabs and barcamp conferences. He is currently teaching courses in dataflow programming NYU's Interactive Telecommunications Program.
His research focuses on making software tools enable read/write literacy, mostly focusing on Pure Data, a graphical dataflow programming language. He also is an active sound designer and artist, and draws the inspiration for shaping the software he works with from the creative projects he works on.